China's DCEP project has been accelerating its development lately, according to PBOC governor Yi Gang.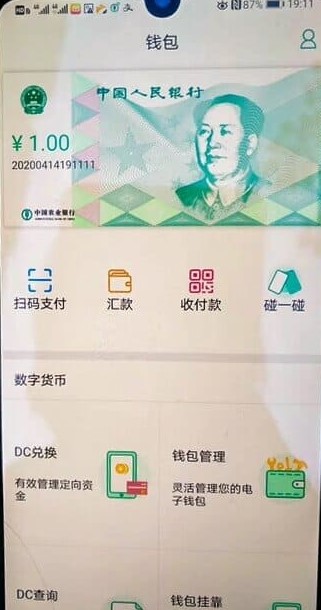 Before its official launch, the central bank digital currency (CBDC) will begin with pilot tests in Shenzhen, Suzhou, Xiong'an, Chengdu. Based on the leaked photo of the CBDC app that circulated online, the main functions appeared to include:
scan code payment
receipt and payment
remittance
These options are similar to traditional online bank accounts. The first operation of DCEP will be conducted in the Xiangcheng District of Suzhou. Furthermore, the Future Olympic Winter scenes are also being tested in internal 'closed pilots' in order to regularly advance and enhance functions.
It needs to be noted that this is merely a test for R&D purposes and does not establish an official issuance of the digital yuan as of yet.
Today, the project's development is progressing strongly. They have completed the top-level design, functional research and development, standard setting, joint debugging, etc.
How DCEP will work
The digital wallet requires no network or bank cards as long as the two parties in a transaction have mobile phones.
The national digital currency's framework is a two-tier operation system composed of the central bank and commercial banks. However, the delivery path will remain the same as in legacy financial systems.
The PBoC will initially exchange the digital to banks or other financial institutions. Then, the institutions will exchange with the public in order to avoid having one institution shouldering all the risk, which creates a single point of failure.
CBDC vs WechatPay and Alipay
The digital yuan is considered legal tender by the Chinese government. This means that unlike payment processors like WeChat and Alipay, no institution, business, or individual can refuse to accept it as payment.
The CBDC will have no conflicts with payment processors since they are only modes of payment, not currencies, and hence, have different applications. The question is, will the masses prefer to use the digital yuan directly via software wallets or through their WeChat/Alipay apps?
Dong Ximiao believes that users will likely opt for a safer and more convenient payment method. The bottom line is that there will be more options available in terms of payment.