The People's Bank of China (PBOC) held a video conference about the technological progress of digital currencies on May 18. They talked about the achievements made since 2019, the current financial landscape, the challenges they face at present, as well as the roadmap for 2020.
In the meeting, they also covered in-depth the development of the digital central bank, which will have its own CBDC, the digital yuan.
Furthermore, they also pointed out the need to improve on financial service levels, financial supervision capabilities, financial industry network security, promoting the implementation of cryptographic applications, as well as financial network security barriers.

The next day after the meeting, digital currency and blockchain concept stocks rose.
The digital currency index closed at 1013.56 points, a 1.67% increase, in which case 23 out of 31 of them were digital currency concept stocks. The blockchain index, on the other hand, closed at 883.26 points, a 1.14% increase, with over 78% consisting of blockchain concept stocks.
How Digital Currencies Are Helping Banks
The New Times Securities had acknowledged in a research report that digital currencies can bolster the prevention of fraud, corruption, money laundering, tax evasion, and terrorist financing.
China's CBDC can also improve the efficiency of financial supervision by filling in the gaps of the system, enabling macro-prudential supervision to play a better role, as well as increase transparency.
Commercial banks are expected to benefit from the new digital transformation too. Firstly, the promotion of digital wallets through digital currencies will allow banking customers to stick with their program. Digital currencies will also reduce the cost and flow process of bank operations.
Furthermore, a digital currency that has negative interest rates boosts the net interest margin of commercial banks, expands their business, and promotes the development of the banking industry overall.
How the Coronavirus Impacted Financial Digitization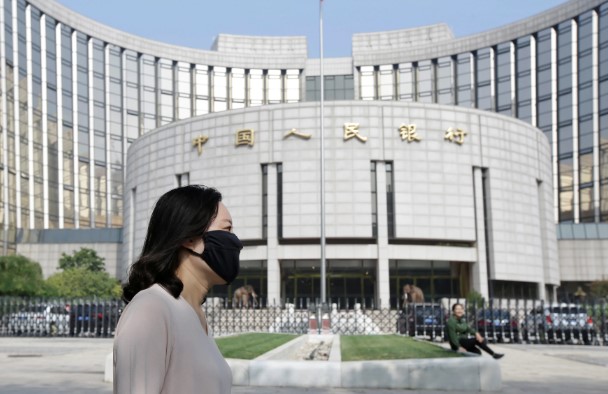 The meeting also touched on the effects of the pandemic in the economy. It appears that the coronavirus situation has not only tested the capabilities of the financial industry's tech development during the 13th Five-Year Plan period, but has also revealed some deficiencies and shortcomings.
According to the report, the financial industry in China has a long way to go despite its urgent need for a digital transformation.
Amidst the pandemic, the obvious reason to go to digital when it comes to payments is to prevent the spread of the virus from cash transactions.