What is Cardano?
Cardano is a proof-of-stake, scalable and secure third-generation blockchain smart contracting platform.

Cardano's architecture comprises two layers. The Settlement Layer (the accounts or balance layer) and the Control Layer (the computation layer). The Settlement layer is the home of the Cardano Coin, ADA, a native currency of the platform that facilitates value transfer within the Cardano ecosystem. Meanwhile, the Control Layer is where Cardano's smart contract will operate from.

Cardano is a product of scientific philosophy and research that is interoperable, energy-efficient and sustainable. All updates and developments are peer-reviewed before implementation. Also, Cardano supports proof-of-work Sidechains through the KMZ protocol.
Who is behind the project?
Cardano was conceptualized by Charles Hoskinson, a blockchain thought-leader, programmer and one of the co-founders of Ethereum. Given the sheer amount of research and diligence that has gone into the actualization of Cardano, there are three organizations that coordinate, maintaining the blockchain. They are:

⦁ The Cardano Foundation, which is a regulated, non-profit organization and the main custodian of the project. Their primary task is to promote, standardize, and protect the Cardano core protocol.


⦁ Input-Output Hong Kong (IOHK) is the project's research and quality arm. Headed by Hoskinson, they play a role in helping build blockchain-based financial services accessible for all. IOHK is a research and development company known for its innovativeness, patience, and reliance on science. As they make progress, they adhere to a collection of design principles and engineering best practices towards their objective of being a preferred platform, eventually dislodging Ethereum. They researched and eventually published the first sidechain white paper for a Proof-of-Stake consensus algorithm.

⦁ Emurgo is a Japanese company and the business development wing and it also funds IOHK. Their role is to incubate businesses that want to leverage blockchain technology in their operation.

Latest Cardano News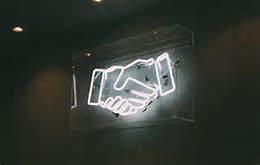 Cardano's founder Charles Hoskinson has announced that the Shelley update is due between June 30th and July 7th. Speaking to crowdcast, Hoskinson set out 11 dates for the update. "June 9, this is when it opens up to everybody. The next date we have for you is June 16, that's when we start putting things together end-to-end…"If everything works without a hitch, June 30 we're shipping Shelley." If there are any hitches this could be delayed to July 7th.
Cardano has launched phase two of its Ambassador program. The program which invites skilled people from around the world to help with Cardano development offers their native token ads as a reward for work done. Cardano hopes the scheme will "strengthen the transparency and decentralization of the Cardano ecosystem."
Cardano is adding to its worldwide scope by creating a blockchain alliance in South Africa. The company, which has seen initial testing go well for its Shelleynet launch, launched the South African National Blockchain Alliance (SANBA) on April 9, 2020.
On 12 January 2020 Founder Charles Hoskinson gave us a taste of what to expect in the coming few months. For instance, after the launch of the Incentivized Testnet (ITN) in December 2019 the team have been working to collect data on any bugs found. A patch resolving this is expected to be released in mid-January 2020. Hoskinson mentions that the biggest bugs are expected to be fixed by the end of January 2020. Most importantly, Hoskinson aims to complete the entire development process. by the end of 2020.
There has been some good news for Cardano The company that is waiting to finally launch its Shelley Test Net has had some good news about the program. The initial balance testing for the incentivized testnet has gone well, with founder Charles Hoskinson announcing it in a Youtube QandA.
Cardano has been given a boost after Weiss ratings sent out a tweet which said they now held the Charles Hoskinson in higher regard than Chinese token, EOS. The tweet caused controversy but Weiss doubled down, calling into question EOS centralization and usability.
Cardano's commercial wing, Emurgo, has been driving Cardano forward and has offices in Singapore, Japan, India, Indonesia, and New York. The company is tasked with spreading Cardano (ADA) and its decentralized blockchain. Their CEO, Ken Kodama spoke to Cryptoslate and said their next steps were to work on a " successful Cardano Incentivized Testnet which is a preview before the full rollout of Shelley." They are also releasing a wallet (Yoroi Wallet), have just released a blockchain explorer for third parties ( Seiza Cardano Blockchain Explorer) and a codebase library (Tangata Manu).
Cardano has partnered up with COTI, a blockchain protocol that allows crypto payments for various businesses. Named, 'Pay with Ada', will allow almost instant settlement and payment with 35 different fiat currencies into the merchant's bank accounts through an adaPay web button or a QR-based point of sale (PoS) system. This could be a huge moment as this will only increase Cardano's ADA token's usage points.
The project's ADA coin has also been added to Travala's growing list of tokens that can be used on the cryptocurrency travel site. The website added Cardano on the 30th of October.

⦁ In late September 2019, Tim Harrison, the Communications Director at IOHK, announced in a press release the launch of Shelly Testnet which would be a "dry run" from different environments to test the stability and reliability of the network. Subsequently, Cardano users will probably begin earning ADA from November as it gears up for the Shelly mainnet launch scheduled for March 2020. The announcement marks the beginning of a trial that will see the project embark on a decentralization strategy. Shelly is the major stage after Byron in which the Ouroboros Genesis consensus algorithm, based on Proof-of-stake, will be implemented. All updates will be updated at the Jörmugandr GitHub repository.

⦁ Diverting from their partnership with different governments, the Cardano Foundation and Emurgo have also struck a deal with New Balance, a sneaker brand. Together with developing the New Balance Realchain. Through this collaboration, New Balance will use Cardano's "colored coin asset" embedded on the main chain to identify the authenticity of select shoe models and to weed out fakes.
Cardano Price Prediction
Let's recap some of the notable Cardano price predictions in 2019.
CoinSwitch is bullish on Cardano throughout 2019, predicting trend of upward surge and that prices may even reach $0.41 in the last quarter of 2019.
Coinnounce meanwhile sets their predictions even higher at $0.70 and $0.80 going into early 2020.
WalletInvestor on the flip side has been bearish on the price for 2019 and in the future. They predict that prices may even go as low as $0.0033.
October 2019 has seen the price fall and then return against the Dollar, but the token was unable to keep up with Bitcoin's huge shift in price. In mid-November 2019, ADA lost its long held position and dropped one place to 13th on the market capitalization leaderboard. Since 1 November 2019 the price has been fluctuating between $0.041 and $0.045.
From this we see that the extreme bullish or bearish predictions from Coinnounce and WalletInvestor respectively may be a bit exaggerated. Realistically the price is likely to hover in the $0.40 region for the remainder of 2019.
2020 Prediction
The price of Cardano and many other altcoins can be closely correlated with the price of Bitcoin. Currently, people are still waiting for the price of Bitcoin to go up, and are adopting a "wait and see" approach. Hence there is not much price movement in Bitcoin and of course, the same would be for altcoins such as Cardano.
Captain Altcoin predicts that a Bitcoin bull run is unlikely. And as a result, it is likely that the price of Cardano will move sideways throughout 2020. However the prediction is that if there are minor bumps upwards or downwards for Bitcoin prices during 2020, then the price of Cardano would similarly follow.
Echoing this sentiment is WalletInvestor, who predicts that the price would generally hover at $0.03, with the price being at 0.0328 by the close of 2020. This in fact would be a slight dip from the current price of $0.039 as at 15 January 2020.
What's most important for the long term outlook for the price of Cardano is the development of the project. Cardano has shown itself to be a serious project, continuing to move forward amongst many ICO projects which have already shut shop. However with most projects, Cardano has missed several key developmental milestones in the past. Repeats of this would be detrimental to the project, and certainly this would be reflected in the price.
Meanwhile, CoinSwitch has a very positive outlook for Cardano in 2020. There are predictions that prices may cross the $1.00 threshold as it had done during the bull run in 2017. These positive outlooks are based on hopes that the Shelly development phase would be completed, and the next phase, Goguen (being the third of 5 phases) would be launched in 2020. However based on our observations on the current interest in Bitcoin and cryptocurrencies generally, we think that this prediction is a bit overly optimistic.
Disclosure: This is not investment advice. Do your due diligence.
Updates:
29/5/2020: Updated the latest news section to show Cardano Shelley launch dates