Bitcoin, so often heralded as a way for the playing field to be levelled in society and alleviate the rampant inequality. Yet, unfortunately with the news that the 100 largest wallets holding 10,000-100,000 BTC (excluding exchanges) accumulated over 150,000 bitcoin in the past two months, it would appear that a 1% has crept into the crypto space too.

These companies and people, who hoard all of the Bitcoin when the market is down and hold hefty wallets are dubbed Bitcoin Whales. These Whales are successful due to when the price drops, like it did this Sunday much to the disappointment of many who predicted a bull run, they manage to accumulate.

Last week Bitcoin experienced some interesting movements, with the price $3872.72 +0.17% jumping first to $4000, then again on Saturday to briefly hit $4200. Unfortunately, Sunday saw a reversal, with price dropping back to $3800. Still a good $200 more than it had been trading at, but not the catalyst hoped for.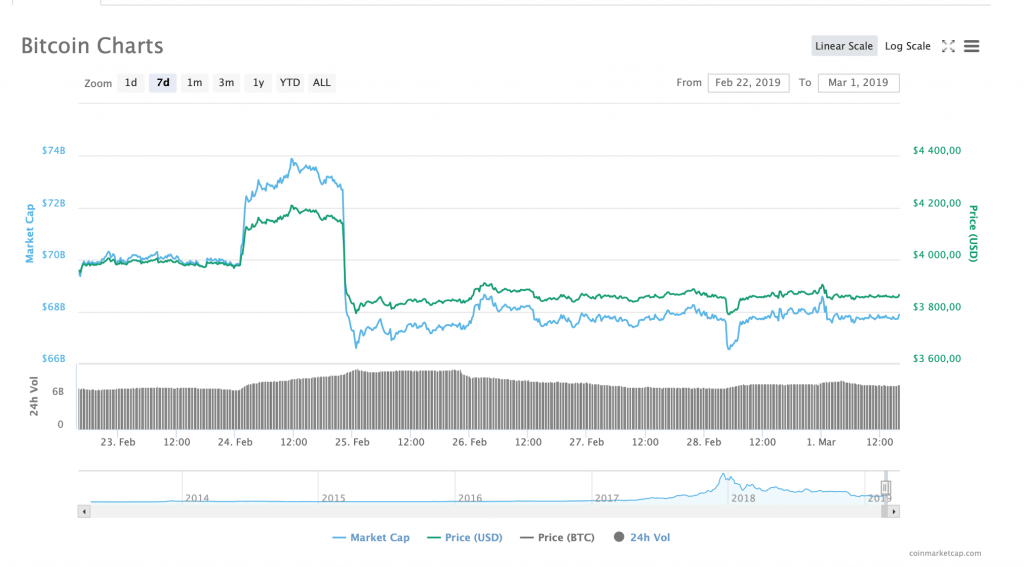 Understandably, exchanges are the largest holders of Bitcoin. Bittrex, Bitfinex, Bitstamp, Huobi, and Binance hold over 100,000 bitcoin. In the two months from December 17, 2018 to February 25, 2019, these added 2879 BTC, making a total holding of 573,958 BTC.

Yet in a worrying development, the next 100 who are not exchanges hold similar buying power and statistics. According to data from BitInfoCharts, the next 100 largest wallets (holding 10,000-100,000 BTC) accumulated over 150,000 BTC in the same period.. That is the equivalent to well over half a billion US dollars. In fact, at time of writing, these wallets held nearly 2.29 million BTC, a scary amount.

---
So, are they whales or fat leeches? These Bitcoin enthusiasts certainly hold sway with the market, with all this Bitcoin assets they own and technically could manipulate the market. However, this is simply not a feasible idea, as most of these actors are simply looking to buy low, sell high like the rest of us. It is a little disappointing to see the crypto space mimicking that of the fiat world we live in today, but perhaps this realisation and dream is an unrealistic one.