Yield Guild Games is a DAO that specializes in the investment of NFTs in the blockchain gaming ecosystem. 
The year 2021 has seen a rise in popularity for non-fungible tokens (NFTs). In Q1 of this year alone, NFT sales have reached a whopping $2 billion. Such assets have now become mainstream, all thanks to gaming projects like NBA Top Shots and artists like Beeple, who have campaigned for the expansion of NFTs.
Furthermore, the global gaming market is benefiting the most from the advent of NFTs. Blockchain-based games are showing no signs of slowing down. In 2020, the gaming market managed to reach upwards of $167.9 billion in value. Considering the rise of virtual worlds projects, such as Decentraland, and popular games like CryptoBlades, Infinity, and The Sandbox, blockchain-based games and play-to-earn protocols are here to stay.
Yield Guild Games and its team of experts have understood the task, and have successfully leveraged the unique set of attributes decentralized gaming possesses.
Background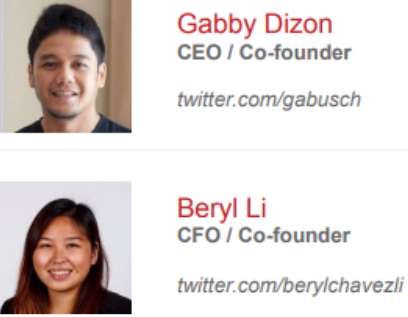 Introduced in 2020, Yield Guild Games currently sits at the top of the decentralized gaming sector. YGG co-founders Gabby Dizon and Beryl Li are part of a multi-ethnic team of blockchain experts and engineers, with decade-long experience in DeFi.
Supported by the likes of Polygon, Bitscale, and Animoca Brands, YGG has already amassed massive support in the blockchain gaming ecosystem. Based in the Philippines, the gaming startup has invested in numerous games, being, F1 DeltaTime, Guild of Guardians, Zed Run, Axie Infinity, and The Sandbox. In 2020, Yield Guild Games recorded its best fiscal year yet, with $12.5 million worth of native tokens sold in just 31 seconds in a single sale, showcasing tangible public support and great potential for worldwide dominance.
What is Yield Guild Games?
Yield Guild Games or YGG is a decentralized autonomous organization (DAO), specializing in the investment of non-fungible tokens typically used in the blockchain gaming sector.
YGG aims to build the most stable virtual and gaming world economy, by leveraging its community-owned assets to their maximum and reward all token holders. Yield Guild Games has managed to effectively merge the intriguing protocol behind NFTs with decentralized finance (DeFi). Consequently, this has brought yield farming to in-game economies.
Within blockchain games like The SandBox and Axie, YGG managed to establish value-driven virtual worlds through the development of content and the economical structure of these games.
The project has already gained great influence within the decentralized ecosystem, as it aims to maximize the value of NFTs across the blockchain gaming industry. Yield Guild Games relies heavily on smart contracts, as well as consensus influenced by the DAO, where the platform's governance model is built upon a voting system of a distributed network of token holders.
YGG's main activities are centered around the establishment of a vibrant and dynamic international community of play-to-earn gamers, who primarily compete to gain in-game prices and rewards. Furthermore, the team behind the project continuously coordinates research and development strategies for participants in the DAO to arbitrage on yield generation by being competitive in metaverse-related games.
YGG's primary source of revenue is through the sale and rental of company-owned NFT assets for profits. Additionally, guild members can benefit from the platform's unique rental initiative through which assets can be used in the exchange for in-game prizes, that are given directly to YGG.
Throughout the YGG ecosystem, non-guild members also have the opportunity to produce revenue through in-game assets and take advantage of all economical benefits offered by the platform. Among those benefits is the constant rise of in-game assets values, typically mirrored in the values of their native fungible tokens on the free market.
YGG Token
Listed on Sushiswap, Okex, gate.io, and Uniswap, the YGG token is the tool of choice within the guild. The utility token is responsible for the health of the platform and all related operations. In total, there are 1,000,000,000 YGG tokens in supply.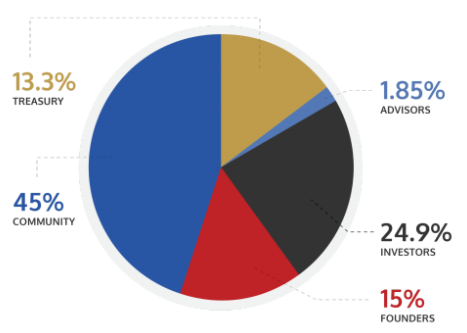 The current tokens distribution is spread out across 5 stakeholders: 
Treasury (13.3% of total supply)
Founders (15%)
Advisors (2.0%)
Investors (24.9%)
Community (45%)
Overall, seed investors will have 20% of their allocation released at the network launch, where 80% of the allocation will have a 1-year lock-up period. After which, tokens will vest linearly for 1year beyond the lock-up period.
YGG treasury holds 133,333,334 tokens with no specific lock-up period and vesting conditions. As for founding members, they will exactly have an 18 months lock-up period. Then, tokens vest linearly for 3 years. Regarding advisors, a 1-year lock-up period has been instated. However, during the 2nd year, advisory tokens will vest linearly for only 12 months.
Game Selection Criteria and Launch
For a gaming project to be placed under YGG DAO protocol, the following play-to-earn elements ought to be present:
A virtual land-based economy that can be acquired
A virtual economy with a native token
Play-to-earn functionality where players are rewarded native tokens for in-game activity.
However, during the platform launch, the team focused mainly on projects and games with great community support, as well as a tremendous potential to blossom in the industry. Among them are Axie Infinity, which was released by Sky Mavis, The Sandbox, introduced by TSB, and League of Kingdoms produced by NPlus.
YGG involvement in the play-to-earn gaming sector will continue to expand. The platform has already built a considerable portfolio, with games that fulfill the criteria and necessary yield requirements through DAO governance.
Rewards and Governance
Under YGG DAO, the community will influence the voting processes heavily. Community members will have the power to determine token reward distribution to holders. Additionally, staking vaults will be introduced to directly receive rewards from smart contracts into designated accounts.
The overall mechanism of reward distribution will be subjected to routine proposal submission, ensuring safe and secure transactions. YGG will eventually release various staking vaults allowing token stakes to earn rewards from the platform's overall activities to a specific activity.
Voting within the YGG network will essentially be centered around 5 principal areas, being: Technology, Products, projects, Token distribution, and Governance structure. Therefore, any guild member within the YGG protocol can actively send proposals through the platform's website. Then the community will cast their votes, where the final decision will solely be based on the majority of votes and implemented through a distributed system.
Conclusion
The gradual and rapid growth of NFTs has been quite astonishing. Numerous decentralized technologies have caught up with the trend and established a noble presence in that sphere. Yield Guild Games and other blockchains actors have tremendously invested in the play-to-earn sector, where NFTs have facilitated the wide adoption of such games.
Therefore, ventures like Yield Guild Games can truly benefit from the immense influx of blockchain enthusiasts and newcomers alike within that sphere.
By relying heavily on NFTs, Yield Guild Games has galvanized an often lacking reward system within many decentralized projects. In YGG, community members can own and develop assets in a rich and diverse metaverse. Furthermore, as value is continuously placed on virtual economies, projected to have more worth than real-world economies over time, participants are always sure to gain and thrive within a virtual environment.