VeChain as a leading global platform which focuses on products and information has a lot to benefit in choosing to be an exhibitor at the 2018 CIEE China International Import Expo. Since VeChain renders various solutions in many fields such as an automobile, liquor, luxury goods, logistics, retail, food, and cold storage, pharmaceutical and many more leveraging the blockchain technology, we have highlighted what VeChain stands to gain in attending the 2018 CIEE;
1. Business-Business Networking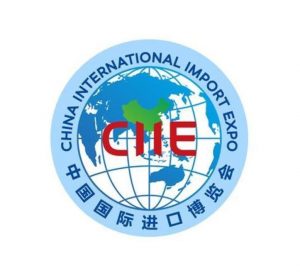 With thousands of business experts, professionals, and entrepreneurs converging from all over the world, the project will have the opportunity to build beneficial connections through business-to-business discussion, business card exchange and sharing of experience. As a leading global company, VeChain will get to meet several potential business partners who can help in extending its business operations to their home countries.
2. Display and Sales of Products
With the venue set to host over 150,000 participants, VeChain will have the opportunity to display its products to a broader audience without incurring additional charges associated with native advertisements. Also, there will be a lot of clients willing to patronize their services.
3. Business Exposure
As the competition for supremacy goes tougher especially in this digital age, VeChain will stand ahead of competitors in showcasing its products to many people from diverse countries and regions thereby creating a brand awareness at no extra charge.
More fun stuff for @wazapepe @Rikrapmund @jasonrockwood and the rest of the Vechain gang to mull over! Looks like PCCW has joined the Bright Code project! $vet pic.twitter.com/yE2JzsFOCQ

— Ben Yorke (@BenYorke) 5 ноября 2018 г.
4. Investment Opportunities
Irrespective of the size of the business, every company desires to grow, and the role of investors in company growth cannot be overemphasized. As the event will feature a lot of prominent investors, the company will have the chance to pitch their business to the audience which can market them to a lot of local and foreign investors.
5. Product and Services Sales
With over 150,000 participants set to attend, VeChain will have the opportunity to win more customers, generate lead and close deal thereby bringing a considerably high income within a short duration.
6. Unlimited Access to Information and Learning
As an exhibitor, attending the expo will present VeChain the chance to spy on competitors, as well as checking the market trend and discovering the direction their industry is moving. VeChain will have a close firsthand look at the others in their field and compare their advertisement, customer relationship, and sales strategies. The team can pinpoint what competitors do better and create a way of feeling ahead of the competition
Exhibitions come with a lot of benefits, and it does not come any bigger than the China International Import Expo. Vechain has a lot to gain as highlighted in the points above.