Vechain Thor's (VET) Mainnet has been successfully deployed today (June 30th) with the first block being mined at exactly 08:00:09 AM. Blocks are currently being produced by the 101 Authority Master nodes, handling transactions, contract deployments and dapps usage. As the mainnet is now deployed, Vechain is now able to handle its own transactions and support an ecosystem of dapps.
Summary:
Vechain Thor Mainnet is currently live and producing blocks every 15 seconds
First Vechain Transaction reads "hahaha, you guys are waiting for token swap" in hexidecimal, probably sent by a Vechain Fan (source Sunny Lu's Tweet)
Migration Begins – Vechain has been around since 2014, initially as a private blockchain network. Existing Vehain dapps will start their migration to the public mainnet, bring value to the ecosystem.
Thor-Sync Client – This client (Windows, MacOS) allows you to browse the current state of the Thor Network, view VET and VTHO balance
Vechain Wallet – To send the new VET coins on the Vechain mainnet, you need to first swap the tokens (details Mid-July) and then use the new VechainThor Wallet (releasing July 9th)
Explore Vechain Mainnet – Check out transations and blocks with http://api.vechain.tools/
Token Swap (VEN to VET)
To make full use of Vechain Thor (VET), a token swap needs to take place – swapping out the ERC20 VEN Token (Ethereum based token) to VET – the Vechain based currency. This token swap is scheduled to take place Mid-July. During the swap, VEN will be swapped at a 1:100 ratio. This means that you will receive 100 VET for every VEN sent during the exchange process.
In addition, the reasoning behind this 1:100 swap is to increase the supply of Vechain and allow easier access to purchase VET. Currently, exchange such as Binance, Kucoin, and Bithumb have expressed they will automatically exchange the tokens for users.
Thor-Sync Client
So, Thor Sync client allows access to the Thor mainnet, similar to etherscan.io, allows easy access to scan addresses, blocks and transactions on the Vechain Thor Network. Currently the client is available for both Windows and MacOS and is available for download via the Github Releases Page.
Sunny Lu Bids Ethereum Farewell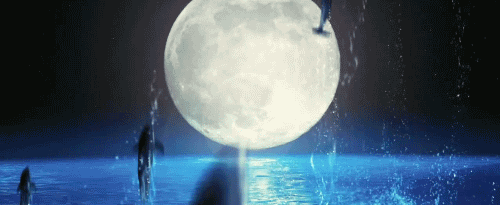 Sunny Lu, the CEO of Vechain bid Ethereum a sweet farewell today as Vechain Mainnet official launches.
So, Vechain took inspiration from Ethereum, including implementing the Ethereum Virtual Machine to increase compatibility with Ethereum based projects. Whilst it's inspired by Ethereum, Vechain has a different code base which is optimized for Enterprise, including a different consensus mechanism (Proof of Authority) and additional features(VeVID, VeChain Multi-Party Payment Protocol)
Vechain Wallet
Furthermore, As Vechain is powering a separate mainnet, it will have a separate need a separate wallet to send and receive Vechain and Thor power. A new wallet will be generated and you will need to keep the mnemic (backup key phrase). Vechain is also working on integration into hardware wallets like Ledger Nano S (Currently set to be completed by Aug)