I finally decided to download Lit on my phone because I wanted to see if it's as cool as Mithril promised. Hey, I know I'm late, but better late than never! Sometimes blockchain enthusiasts too get tired of using many social media platforms that are offering the same thing. However, what made me finally join Lit is that Lit is really as cool as Mith said it would be and it is not like other social media platforms.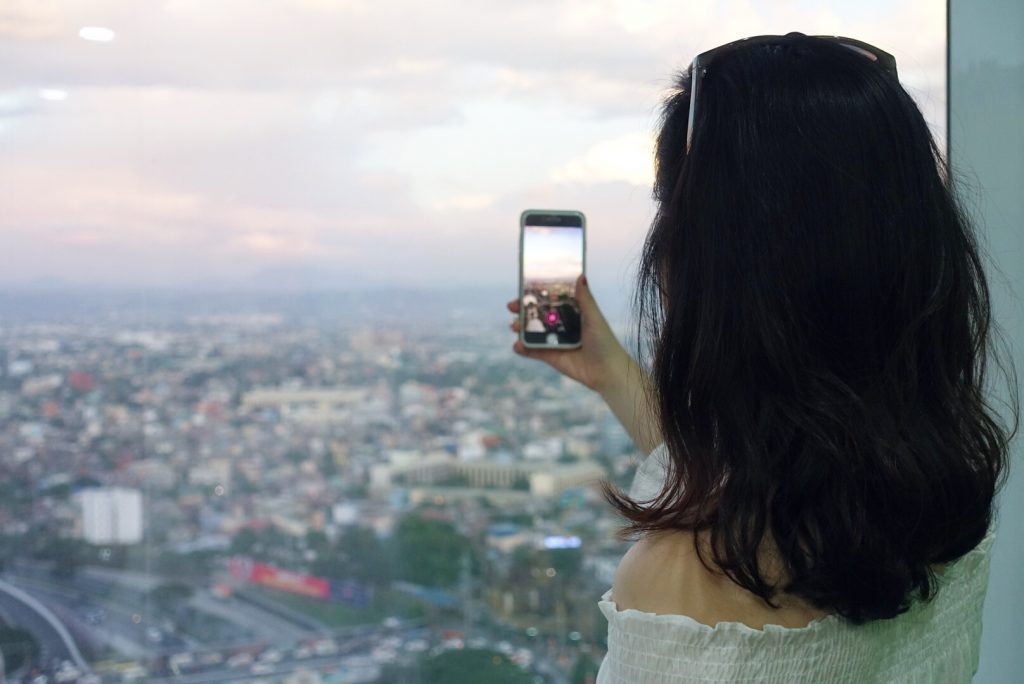 For those that don't know, Lit is a product of Mithril, which is a social mining cryptocurrency community where users of the app, can earn MITH for their content. Lit is that app that allows you to enjoy social media experience as much as you want while you're also getting paid. With Mithril, you can generate income from being a social media addict, pretty much a real life example of killing two birds with one stone.
I've Used Lit For Two Days And Here's How It Works
First thing I like about Lit is the colour – pink and dark brown, more like black. The user interface is pretty straightforward, nothing complex or specially technical. Anyone can use the app, it's like the snapchat of social mining.
You can signup with either your Facebook or your phone number. I don't use Facebook anymore, so I signed up with my phone number. Once you choose your country code and enter your phone number, they will send you a numeral code to verify. And that's it, you've successfully joined Lit. There's no option of password, if you log out, you'll have to enter your phone number to log in, and it's the same process – they'll send you a numeral code.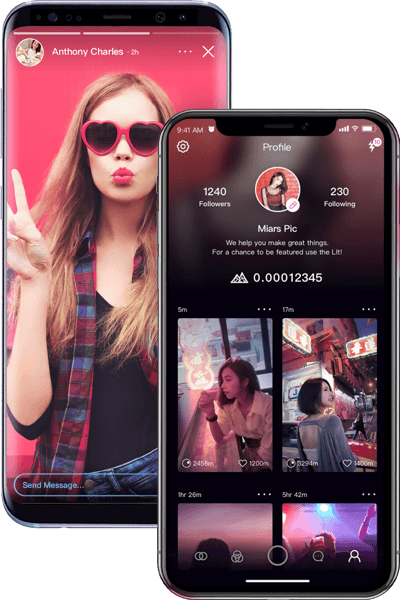 After signing up, you can click on your profile to edit and enter your Lit name which you can change anytime you want to. But you can't change your username after it is created so make sure you like the username you choose for yourself. Don't be like me, my username is @ulienne and that's just funny. I wish Lit could allow us to change our username a few times or even once would be good.
The Lit app is quite bubbly, I mean this in the most cool way ever. Immediately after I signed up, the app opened to "Popular Stories", showing them one by one. You'll see how many Likes each Story has, and you can also Like or Share the Stories. A Lit Story is a short video of about 20 seconds with music, which I later found that you must choose from the available songs on the app. I found songs like Call Me Maybe by Carly Rae Jepson, and other songs from popular musicians/bands such as George Ezra, BTS, OneDirection, etc.
There is "New" for new Stories by random people and Story for you to upload videos. When you record a Story, you can choose from any of the available filters and video effects to edit it before uploading it to your Story. You can also save the Story to your phone as you upload it. You can also follow people and they can follow you back.
You will also see the amount of MITH you have and as a new follower you will have 0 MITH. This brings me to the new referral code mechanism Mithril started on October 30th, the Vault referral code reward.
How Vault Referral Code Works
First ask your friend to give you his/her referral code, go to https://mithvault.io/en-US and sign up, click on "Mission", it will redirect you to referral page then enter your friend's referral code and stake. Your friend will get a reward of 20 MITH. You have to enter the referral code before you stake else the stake will not be calculated for the referral reward. You can only use friend's  referral code once.
After you have successfully done this, you can also generate your own referral code so that you can be rewarded too. Click on "Mission" again, then "Refer a friend and earn rewards", your code will be generated. You can copy it and share to your friends and family, for every user that uses your referral code, you will get 20 MITH.