Last Wednesday, the crypto world was in shock after a Twitter security breach enabled hackers to control the accounts of renowned individuals and companies in and out of the crypto space.
According to Twitter, a total of 130 accounts were targeted. However, only a small portion of those were successfully commandeered by the hackers.
The system penetration saw the accounts of Elon Musk, Warren Buffet, Jeff Bezos, Bill Gates, Kanye West, Barrack Obama, Joe Biden, and dozens of other notable figures and crypto exchanges posting a crypto scam.
What happened to Twitter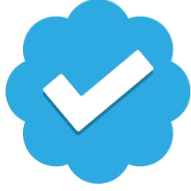 Dozens of crypto leaders, as well as famous non-crypto individuals, had their accounts promote what appeared to be a common crypto scam. It asks users to send them Bitcoin, promising to "give back to the community" by giving them double returns.
After the unprecedented hack, Twitter appeared was in a bind that they were forced to block the access of all accounts with blue ticks (verified users).
It appears that the culprit didn't need to bypass each individual accounts because they somehow managed to highjack Twitter's admin tools.
The social media giant had said that it was still trying to determine whether the hacker was able to access private data like direct messages. If that were the case, it would spell more trouble. Additionally, the FBI is also involved in this investigation.
Many would have thought that the wrath of Washington would bring great regulatory dread to Bitcoin and the crypto community. But as it turns out, lawmakers are more fixated on Twitter's security shortcomings at the moment.
How It Could Have Gotten/Could Get Worse
The cybercriminals had access to Twitter's backend for 36-48 hours prior to the crypto scam posts. They had more power than most people have realized.
Having control over the Twitter accounts of world leaders in business and politics could have enabled them to not only wreak havoc in global markets but cause political unrest in many parts of the world.
For instance, Biden's account could have stated that he was dropping out of the election. Elon could say he is recalling the short shorts. And what would happen if Buffet suddenly says he's liquidating a third of his assets to buy Bitcoin?
Once might argue that we're lucky that for all the power the hackers held in less than two days, all it did was run a Bitcoin scam. That is, if it really was their only intention.
Twitter has not yet identified the entire scope of the data breach. If these scammers were able to access private messages from the likes of Bill Gates, Elon Musk, Joe Biden, Barrack Obama, it would be worth a lot of money on the darkweb.
If that were the case, what secrets could be made public?
Do you think this hack was quick money grab or part of an elaborate scheme to cause chaos?