Travala.com, the blockchain based hotel and accommodation booking platform, has announced a crowdfund to accelerate the growth of the business and they have already reached 107% of the target.
Travala, according to its website, "is a Next-Gen Online Travel Agency (NOTA), providing a revolutionary, easy to use booking platform combining the latest travel technology, decentralised technologies and tokenized incentive structures." Travala allows users to pay with 40+ cryptocurrencies as well at fiat.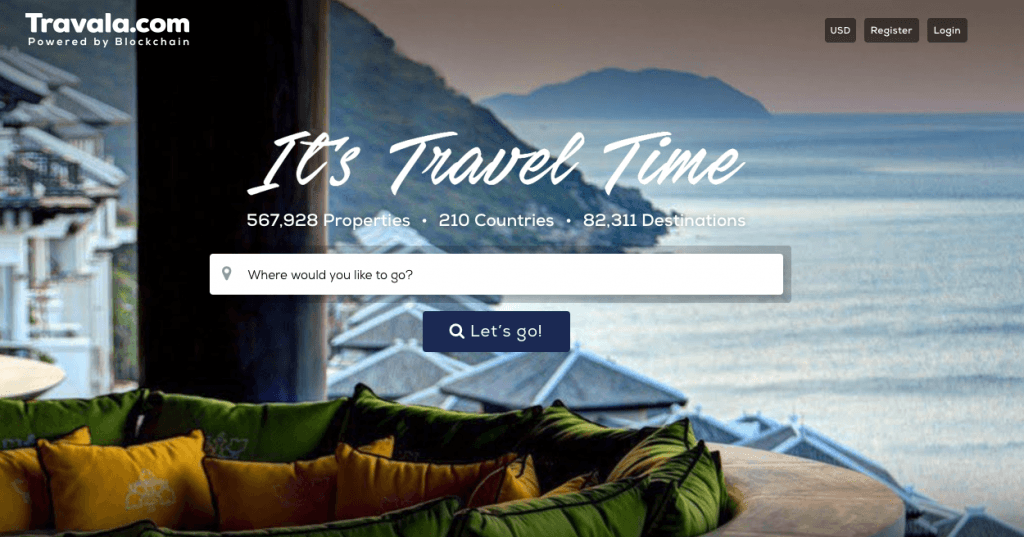 Since its launch in 2017, the platform looks to provide accommodation for crypto users and is one of a number of companies looking to give digital currency greater mainstream adoption. With over 40 crypto currencies accepted as forms of payment including Bitcoin, Ethereum and a host of popular tokens in between, alongside other traditional methods of payment, Travala is the go-to place for accommodation booking with Crypto.  
The advertisement for the crowdfunding said:
"Our incentive programs give cryptocurrency to each user that completes tasks on the platform, creating an interactive and valued booking experience over big players in the travel industry."
---
The company has certainly made a splash since its creation, reporting an average monthly growth of 108% in hotel bookings from Nov 2018 to Feb 2019. Following the cash injection from their fundraising efforts, Travala plans to list on comparison sites such as Kayak.com with the aim of completing 174,000 bookings by the end of 2021.