Until recently, the terms "blockchain", "cryptocurrency", and even "Bitcoin," seemed obscure. To the ordinary, these terms were reserved for developers, blockchain engineers, and technology enthusiasts. Encouragingly, times are changing, and investors adapting.
The world is now more aware thanks in part to the explosion of cryptocurrencies in late 2017, and the sobering crypto winter of 2018. While investors made billions, the accompanying excitement bore cryptocurrency celebrities and influencers.
One country has seen a lot. China. Despite their conservative approach, Chinese nationals have been the key players in the industry. These are the top 5 cryptocurrency celebrities in China:
Sun Yuchen or better known as Justin Sun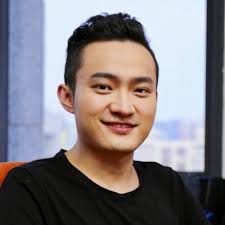 Justin Sun is the 29-year-old CEO of BitTorrent and the co-founder of the smart contracting and Ethereum competitor, Tron. The former Ripple employee holds an M.A in East Asia Studies from the University of Pennsylvania and a B.A. in History from Peking University.
Sun is known for his aggressive marketing style. The controversial crypto leader is known for his antics. Recently, he bought a lunch date with the veteran investor, Warren Buffet for $4.75 million and sensationally invited Donald Trump.
However, he disappointed many and spurred more discourse and criticism within the web circles when he put it off amid scam and fraud investigations in China.
He has over 1.18 million followers on Weibo and million on Twitter.
2. Li Xiaolai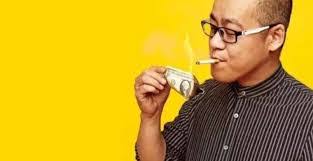 Li is the billionaire founder of BitFund, a cryptocurrency venture fund, that has heavily invested in blockchain startups. He is one of the richest Chinese in the cryptocurrency circles.
Xiaolai is a former schoolteacher and he is not shy from controversy. While he has been in and out of "retirement" and bragged of his openness towards cryptocurrency trading, he is a subject of controversy. 
The famous of it all being a widely circulated recording where he was heard disparaging several projects including Binance, Ethereum, Ripple, and NEO.
He said NEO was a stupid and worthless project further claiming that he personally marketed Qtum, and that Changpeng Zhao was not a good person.
He has over 560k followers on Weibo.
3. Chen Weixing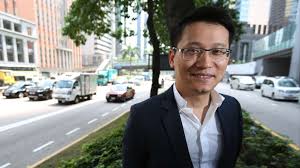 Chen is better known for his attempts to build "Uber on blockchain." Through his project, "Quick Taxi", and his spar with Li, he has earned quite some reputation thanks in part to the exaggerated promotion of his Taxi app, and "slippery mouth".
Naturally innovative with a track record of excellence, Chen is nonetheless a tough critic in the cryptocurrency circle and the head of the Fun City. He has invested in Tron, Qtum, Huobi and Binance.
In 2012, he won the Forbes Chinese entrepreneur of the year.
He has 149, 676 followers on Weibo
4. He Yi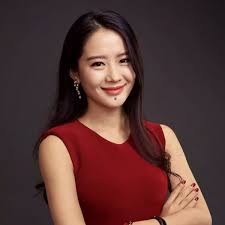 She is popular amongst fans for her technical adeptness and above all, being the co-founder of Binance.
Before co-founding Binance, she was the co-founder of OKCoin, where she raised the exchange's share to over 60 percent in China.
Her fans adore her because of her diligence, talent and the success she brought to Binance.
In a recent interview, she divulged that she is very particular with her decisions. If things are to be done, she explains, then it must be done properly. Yi is inspired by the work of Steve Jobs.
She has 382,441 followers on Weibo
5. Guo Hongcai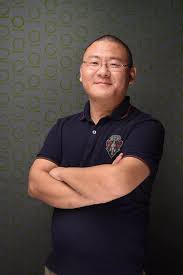 The former beef salesman turned early Bitcoin adopters is a Bitcoin millionaire from Shanxi province, China.
An entrepreneur and a serial investor, Guo once owned one of the largest Bitcoin mining farms in China and indeed, the world.
In mid-2018, he dominated headlines when he sold 500 BTCs and purchased prime real estate in Los Gatos, California.
In Dec-2018, BitAngel, as he is popularly known, alerted the crypto mining community when he discovered a favorable location in Iran with favorable electricity prices.
He has 79,236 followers on Weibo

Other notable influencers include Xu Mingxing, the founder of OKCoin and Changpeng Zhao, the co-founder of Binance.