Plair (PLA), the blockchain-based game platform that is bringing the virtual gaming experience of eSports to a sustainable development ecosystem, will launch its coin onto the OceanEX exchange this week.

According to the press release:

PLA deposit function will be available at 22:00, Mar 4th, 2019 (UTC+8).


PLA/VET trading pair will be open at 22:00, Mar 5th, 2019 (UTC+8).


Withdrawal function will be available at 22:00, Mar 6th, 2019 (UTC+8).
Plair has been bringing crypto to the gaming universe and with its expansion to yet another exchange it will only make the coin and company grow more and more. The company is by gamers, for gamers and looks to improve the livelihood and experience for those in the industry.

The Plair team intends to establish and grow a community space where gamers can not only engage with one another through online and offline events and tournaments but where they will have access to tools that will allow them to earn a sustainable living and forge a career path in video game play.

With gaming one of the most popular pastimes in the world, it could bring crypto currencies to the masses. Plair's partnership with eSports whose big gaming events have surpassed 100 million viewers and as talk of it becoming an Olympic Sport in the future grows, this will undoubtedly give Plair and other digital currencies the platform to spread.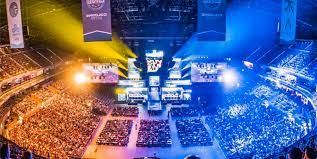 Since the announcement Plair has seen a big rise in the market according to Coinmarketcap. The coin has is rising, with a 30.62% jump. As more people see its expansion even more jumps could be had, yet price does not seem to be the motive for Plair, its usage and application for gamers and the gaming industry they love, which means they will be around for a long time.