Mithril, a decentralized social media platform that looks to reward all content creators, is set to be the first project that migrates to the Binance Chain, it has been revealed this week in a press release.
Binance Chain, an idea initially planned late last year, is a blockchain software system developed by Binance and the community. The Chain's main net is set to launch on April 23rd, with Mithril being the debut token and switching from ERC20 to Binance's BEP2 standard.

Mithril's decision has already looked to be a golden one, with a 70% surge in the market for the MITH token since the news broke. Mithril was trading at $0.047 per token prior to the announcement but has now risen tremendously.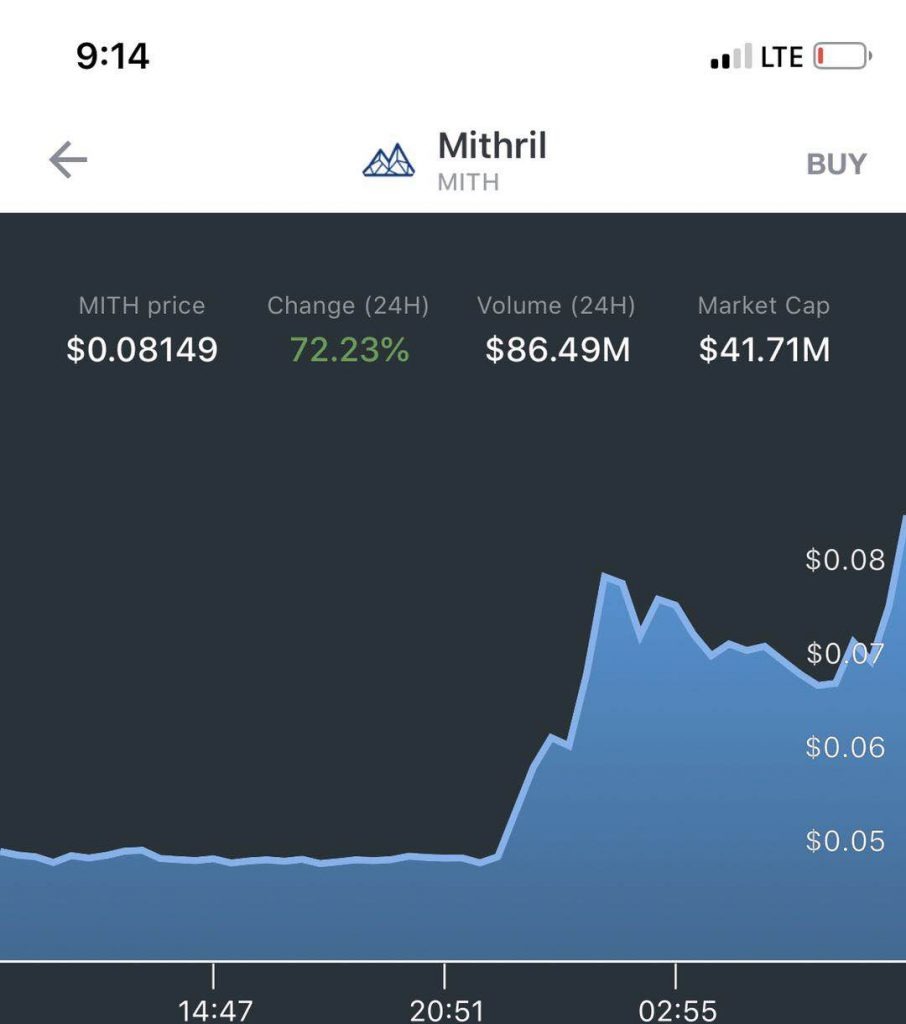 The companies previous partnership with an Ethereum-based token found limited use. Mithril has assured its users of the potential for the migration, claiming MITH token holders will be able to experience the "speed, security, and user-friendliness" that have become linked with Binance.

The press release said:

"Binance Chain's focus on usability, security, along with the incredible speed of one-second block times, made migrating to the Binance Chain an important strategic initiative for us this quarter."

According to reports, Binance users will be able to withdraw the coin to any BEP2 wallet, which includes the Ledger Nano S. The exchange also noted that ERC20 versions of MITH held in private ETH wallets or on other exchanges will not be impacted by the migration.

Binance, one of the biggest companies in the industry has said that deposits and withdrawals of MITH on Binance.com will be disabled during the initial 12-hour migration period. However, trading will continue during this time.

Mithril users will also have another first, as they will be one of the first to experience the Binance DEX platform the Mithril press release claimed:

"MITH token holders will be the first to experience the speed, security, and user-friendliness on the new Binance DEX platform while maintaining full control over their own funds."

Binance DEX is the decentralized platform that has been tested this year. The exchange is potentially the start of a completely decentralized business for Binance and could lead the whole industry down this route. For Mithril patrons, the DEX, "will offer users the benefit of self-custodial funds and the wide liquidity pool of the Binance community."


This looks set to be the beginning of an ascent in the crypto industry for Mithril. Their MITH token is listed on numerous exchanges and it has also seen more and more usability and partnerships since the turn of the year. This week's Binance Chain partnership is certainly the biggest scoop of them all.