The Enjin team has created their own Enjin SDK for Godot, which will equip all Godot developers across the world to create blockchain-based games. This SDK is expected to further accelerate the expanding Enjin game developer community.
Godot Game Engine
Godot is the leading open-source game engine that is feature-rich, lightweight, and allows the forging of both 2D and 3D games. The engine provides access to a massive set of tools that has enabled indie game developers from all over the world to build their games completely free.
The game engine was founded in 2017 by developers Juan Linietsky and Ariel Manzur.
Since then, they have amassed thousands of game developers in their community. The core team, as well as the Godot community, are very active across several channels.
Independent Godot devs greatly contribute to the advancement of Godot's open-source toolset. Their goal is to make the engine user-friendly and accessible to everybody as much as possible.
Enjin SDK for Godot
Like Godot, Enjin also aims to make blockchain gaming development available to all. The team understands that cutting-edge technologies like blockchain need to have as little constraints as possible.
This is the primary reason why they've released the Enjin SDK. It will allow game creators to seamlessly develop blockchain games with inventive design, smart growth, and innovative gaming economies.
In order to foster growth, they need indie developers to freely build ground-breaking blockchain games, in hopes of popularizing blockchain gaming. It's one of the quickest ways to bring mass adoption to blockchain technology.
The Enjin team believes that the Enjin SDK will bring that future closer.
As of now, game developers can build a digital world with a player-driven economy in Godot. To aid game devs further, Enjin has also released an open-source demo game in order for them to recycle the source code and customize it for their own applications.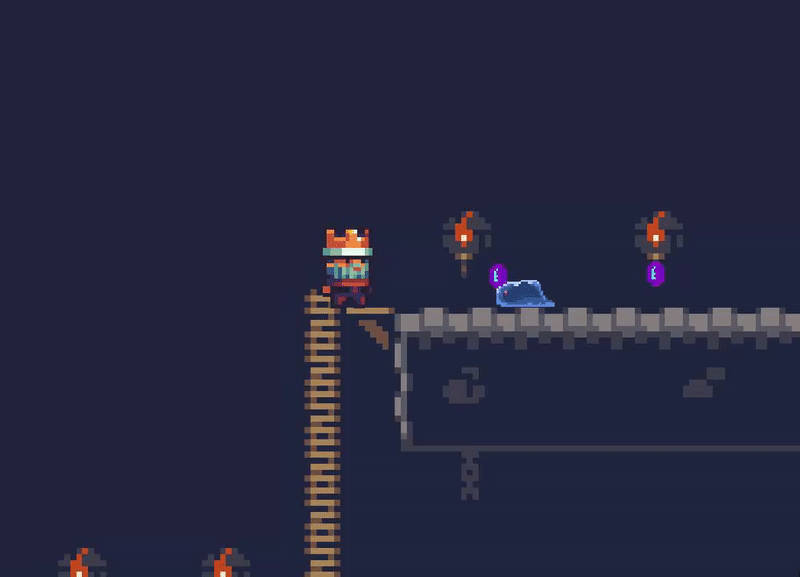 This demo is a far cry from Enjin's full capabilities, but it does demonstrate three core functions:
Wallet linking — for connecting blockchain inventory with a user's game account
Asset distribution — for sending and receiving in-game assets to a user's blockchain wallet
Asset implementation — for using blockchain inventory in-game
About Enjin
The Enjin ecosystem has made it its mission to make Enjin Coin the ultimate cryptocurrency for the gaming industry. As such, they've partnered with some of the biggest names in the sector, including game engine developers.
Some of their notable partners include Ubisoft, Unity, Samsung, and PC Gamer.