Wang Chuyun, Hifiwi's founder, and other businessmen in China have been put in prison following a series of arrests in the city of Shenzhen.

In a police report released this week titled, "Circular Report on the "I Wealth" Platform" it was revealed that six businessmen including Wang had been taken in as well as six pieces of real estate connected to the case, totalling more than 14 million in assets.

HifiWi, the blockchain internet provider has been an innovative force in the crypto industry but now its owner has appeared to get himself into some issues with the authorities surrounding his other business dealings. According to Sanyan News:

"the founder Wang Chuyun was detained last year because of the i wealth incident. I wealth-related company legal person, major shareholder Liu Huajing, and the shareholder Shenyang is also under criminal detention."

The company founder and others involved first came to the police's attention following a suspected scam which saw investors and users duped into putting money into the I Wealth P2P platform and then failing to see any physical return on their investment, dubbed the I Wealth event/incident.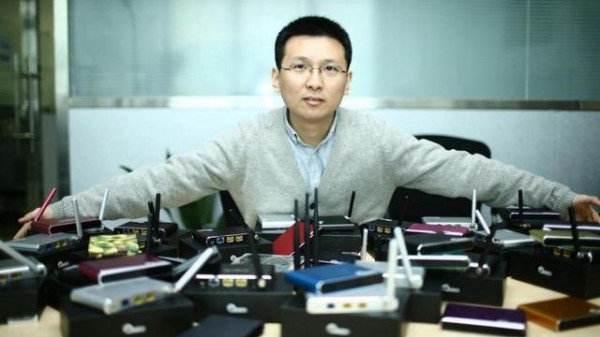 The main companies of the i Wealth event, Shenzhen Qianhai Dafu Capital Management Co Ltd, Shenzhen Maishi Information Technology Co Ltd and Shenzhen Qianhai Dafu Capital Management Co LTD, are suspected of illegally absorbing public deposits. The Futian Branch of Shenzhen Public Security Bureau filed a case on the case on June 21, 2018.

Wang claimed that this had hit his other company, Polar route hard, however, only one day after Wang Chuyun issued an open letter, there was news from the media that Polar Routing was one of the shareholders of i Wealth.

Apparently Beijing Juke Geek Technology Co., Ltd. (Pole Routing) is one of the three major shareholders of Shenzhen Qianhai Dafu Capital Management Co., Ltd. (i Wealth), and the amount of funds pledged is 1.5 million yuan. With them occupying 5% of the shares.

Either way this does not look good for the company at all and could have all been started in August 2018 when according to 8BTC, "Wang Chuyun , Hifiwi's founder, issued an open letter on Thursday, saying that the company is greatly affected by the difficulty in repayment of its partner, the Shenzhen-based P2P platform I Wealth, and the company's cash flow is halted."

Overall though, let's hope this gets resolved quickly and the money returned to those who have lost out.