As blockchain gains momentum across the world, with increasing numbers of people and countries realizing its potential, we see stories from more places where businesses are adopting the technology to meet their needs. China however, is still sending out mixed signals about their position on blockchain technology and cryptocurrencies. Today, we'll take a look at several of the latest positive developments.
Chongqing's Yuzhong District is being upgraded to become the "Chain Island"; a Blockchain capital
Yuzhong District, Chongqing, is experiencing a technological revolution, with heavy focus placed on blockchain development, big data application, industrial e-commerce and similar businesses. The new "Chain Island" will be a hub for R&D and a focus-point for smart industrial development.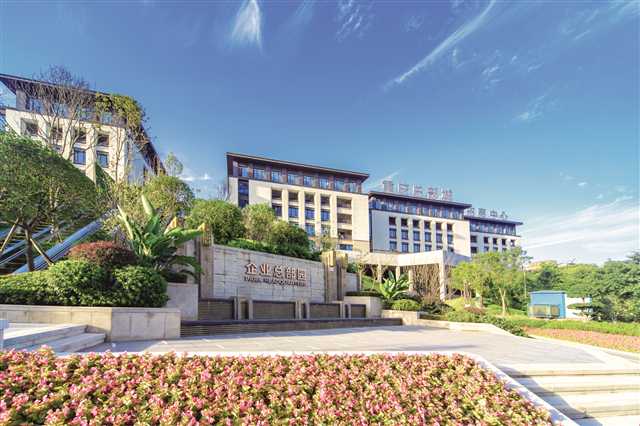 The plan is to speed up development of blockchain technology bases, and take advantage of the tech's value so that by 2020 there will be more than 100 blockchain enterprises on-site and at least 5 major pilot programs underway. The district represents the city's first blockchain development base, and an amalgamation of new blockchain tech into the traditional economy.
To date, there are already 21 blockchain enterprises that have moved in to the new district, who are using blockchain's anti-tampering and ease of traceability features in industries like food and pharmaceuticals. Thanks to investment from SMEs, backed up by government support, the "Chain Island" is fast realizing its potential as a platform on which to trial the tech and new IP in all kinds of new enterprises.
Guangzhou, Shenzhen, Foshan and Zhuhai all now know it — Blockchain is the key strategic emerging industry, and they are backing it to the hilt
While at the 2018 China (Guangdong) Digital Blockchain Conference, member of the Economic and Information Commission of Guangdong, Shen Zhixiong, revealed that several cities — Guangzhou, Shenzhen, Foshan and Zhuhai — are recognizing blockchain as a key strategic emerging industry to ensure future growth. Furthermore, they are planning policies that will encourage tech development, attraction of new talent, program implementation and financial investment in this area.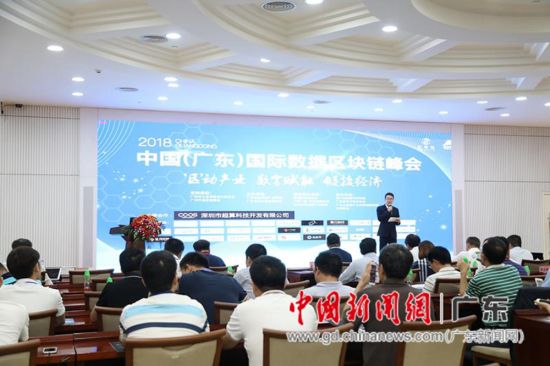 On the same day as the summit, there was an unveiling from the Guangdong Blockchain Enterprise Alliance. Executive Chairman, Yue Hao, announced that the group were to make great efforts in creating new blockchain innovations and to push for the expansion of its application; for the healthy growth and development of blockchain as a new and thriving industry in the province. 
China's Ministry of Industry and Information Technology to increase support for Blockchain
Li Ying, an inspector from the Ministry of Industry and Information Technology and Software Services Division, has said that blockchain is a viable future development path, but the technology has yet to mature; the essential basic framework is far from completion. He said this at the 22nd China International Software Exhibition, in the Blockchain and Data Governance research meeting.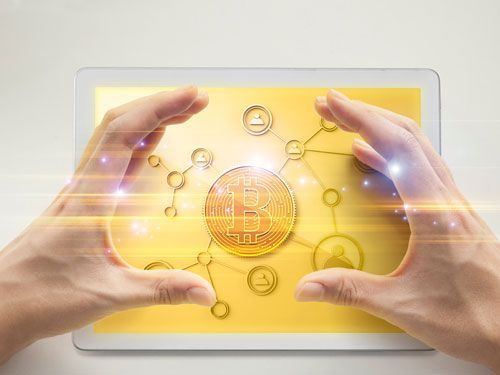 As it stands, data is a major driving force behind the country's economic growth, and blockchain is a key technology that will help solve the problems we inevitably face in managing and regulating that data. Therefore, China is committed to strengthening the core of blockchain technological development and support new tech creation. Attracting IT companies to place focus on blockchain so that a revolution of reform and development can take place, furthering the development of the Blockchain industry and building a more perfect standardized system of applying the technology.
In China, blockchain is continuing its steady march forward into the mainstream of the country's economic and technological development. With an increasing number of authorities recognizing blockchain's potential, it is clear that China is embracing the future and looking at all possible avenues for growth.