On 21st August, a group of crypto and blockchain related news accounts on WeChat were blocked by Tencent. According to the information reported, those crypto and blockchain related news accounts are blocked because they are suspected of publishing information about ICOs and hype about cryptocurrency trading, violating the regulations imposed by the Chinese government.
It was also reported that Beijing Chaoyang district issued documents banning any place to carry out crypto promotional activities. Moreover, People's Daily reported that financial work office of Jiangsu Provincial People's government has extended its target of special rectification for internet financial risks to virtual currencies and ICOs. All those issues mirror the tough attitude of Chinese government toward ICO and cryptocurrency trading.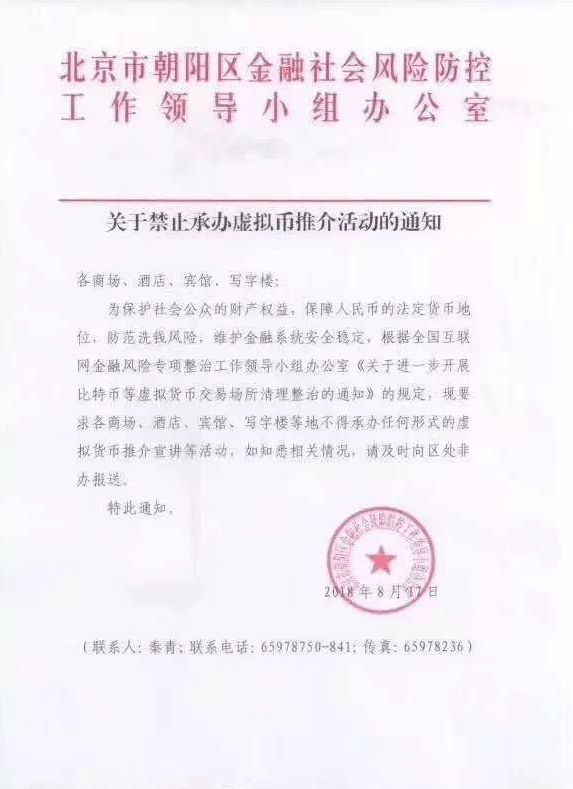 According to officials of the Chinese government, more actions will be taken by Chinese government to supervise and regulate crypto and blockchain related media. It is reported that a group of crypto and blockchain related news accounts, such as Huobi News and Huobi Research Institute, Jinse.com, BiShiJie News Flash, deepchain, TokenClub, CoinDaily, Wujie Blockchain and Dapao, and many more, have been blocked. Some accounts that were not blocked have started to self-check, actively deleted articles and stopped offering services. According to information provided by people having close relationship with supervisors, Chinese government will also take actions to regulate and supervise some crypto and blockchain related We Media APP.
Tighter control on WeChat groups
With the surging price of digital currency in the market in the second half of last year, a variety of crypto and blockchain related WeChat groups have emerged. Some of them spread false news about virtual currency trading and even became the accomplice of some project sides who hurt the interests of investors. Those groups will be the target of supervision.
As for the information relevant to virtual currency trading and ICO project that some criminals continuously released on news websites, WeChat public accounts, etc., the regulatory authorities have directed the relevant operators to establish a daily supervision mechanism and adopted some measures to clean up these information. About 2,000 WeChat public accounts were blocked from March to early April.
Local governments also ban activities related to ICO and cryptocurrency trading. It is reported that Jiangsu province will continue to carry out special rectification of Internet financial risks whose target will expand to virtual currency, ICO, campus loans and cash loans. Objects of the special rectification of Internet financial risks will be dealt with and examined immediately once found.
And a leading group of financial and social risk prevention and control in Beijing Chaoyang district has issued a notice banning the promotion of virtual currency, requiring that shopping malls, hotels, guesthouses, office buildings and other places not to hold any form of virtual currency promotion and publicity activities. If anyone knows the relevant information, he/she should report to the district office in time. A staff member from the leading group office of financial risk prevention and control in Chaoyang district said that the document was issued because they have monitored the risks of Internet finance and virtual currency some time ago. It was found that a virtual currency exchange has held an illegal promotion activity in Chaoyang, so such documents are available to prevent possible risks."