Bitmain is in turmoil over their partnership with Bitcoin Cash ABC (BCHABC), with Micree Zhan one-half of the two founders, reportedly finished with the company and sees it as a failure.

The rumor was first reported by Coingeek and came from a tweet from Bitmain Twitter critic BTCKING555 who tweeted on Friday that the Chinese cryptocurrency mining equipment manufacturer, saying "Macree Zhang wants to be nowhere near this failure."\

The tweet read:

This was not the only insight that the Twitter user gave, as he also pointed out that Bitmain was also a struggling entity and this has prompted the ire of a number of investors.

In an earlier post, BTCKING555 claimed that some of Bitmain's investors like IDG Capital and Sequoia Capital have been steering clear of the company, describing the company as "a major disappointment" and claiming that "ex-CEO Jihan [Wu] misrepresented on numbers."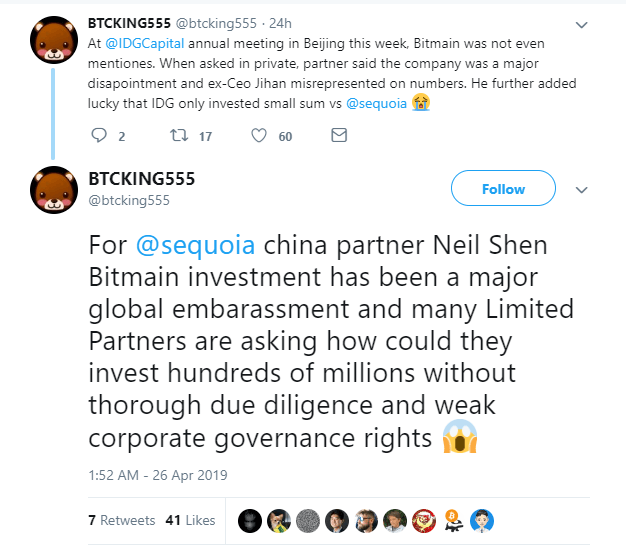 The series of tweets seemed to put Wu under the microscope and opened him to criticism. The tweet that suggests Wu doctored figures to investors is yet another smear on his name, with the co-founder facing lawsuits, with one in Florida. Wu was promptly reshuffled from his CEO position along with Zhan.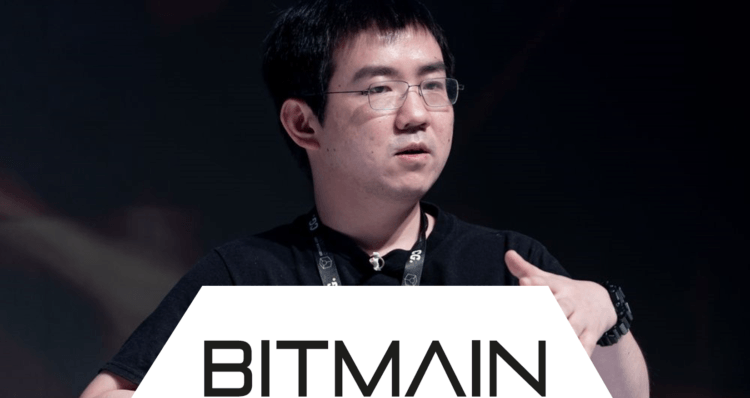 Wu was also a key figure behind the fork of the BCHABC platform which produced Bitcoin SV. This decision is now seen by many involved in the company as a poor one and has left Wu 'on his own' in terms of support for the project.

However, before we all start reading the final rights of Bitmain and Wu and Zhan's impending retirement, what has to be remembered us that the tweets from BTCKING555 cannot be taken as fact as one Twitter user pointed out:

Whatever the case may be, it is clear that Bitmain is in a sticky position and is looking to cut all ties with projects that may be draining resources unnecessarily. The company has a quest to "build a long-term, sustainable business", so projects and offices overseas appear to be taking the cut in an act of preservation,