China's Central Bank Digital Currency (CBDC) has App Interface Revealed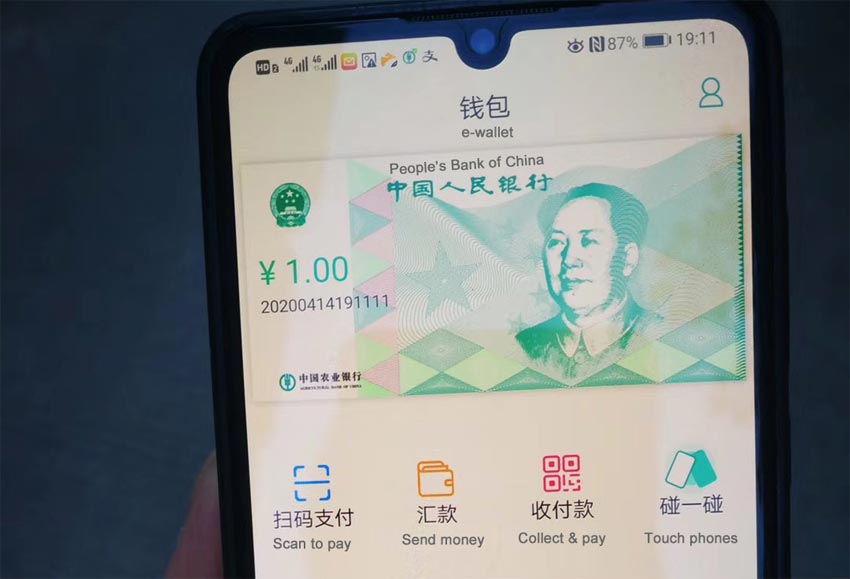 China's central bank digital currency (CBDC) is getting closer to launch as the Agricultural Bank of China (ABC) released an initial testing interface for an app linked to the token. Initial reporting has also suggested that the CBDC will be initially trialled in four Chinese cities across the country. The rumoured places are Shenzhen, Xiong'an, Chengdu and Suzhou.
The initial look has shown that QR code payments, receiving and sending payments and initiating transactions by touching another user's phone will all be featured. The token will apparently be ready in May.
Libra makes changes to please regulators
After a painful start to research and implementation, Facebook's Libra is back and promising that they have made the necessary changes to get the elusive global regulatory approval they need to launch. The token, which hopes to bring a cross border cryptocurrency to the world, has seen major changes to its white paper to appease lawmakers. Apparently, the Libra team will create stable coins pegged to local currencies to work alongside the Libra token which will be backed by other assets. The permissionless network sections are gone as well. Potentially this could make the project more palatable. 
Enjin Becomes Available to Chinese Users
Enjin has revealed its latest update to its mobile hot wallet, with the company now certified and fully compliant in China. In a wide-ranging update announced on April 13th, Enjin also guaranteed numerous additions to the user face of the app and features.
Focusing on user experience, Enjin has added the ability to send and "melt" up to 100 distinct non-fungible and fungible Ethereum-based ERC-1155 blockchain tokens in one transaction. The decision has left many customers rejoicing as it saves them the painstaking task of sending tokens individually. This new function can also save users cash, with Enjin claiming it can cut gas fees by 90%. Enjin wallet now also supports Ethereum Name Service support and has added many new security features.
Treelion Launches Blockchain-Based App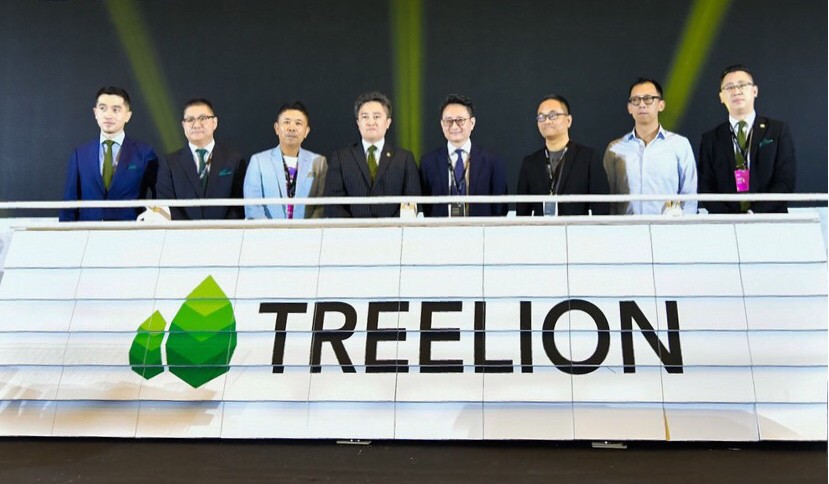 TREELION is launching a blockchain-based app that looks to encourage participation in the green economy and give everyone an opportunity to contribute towards global renewal. Launching on April 15, it will help deliver a brand new business model for green economic development, with users able to use it to participate in sustainable activities and help to combat global desertification, earning TREELION credits — in the process.
Not only can users securely store all encrypted assets in the TREELION app, but they can also obtain green points through various interactions with the platform, enter prize draws, participate in the cultivation of digital public welfare forests, and practice green living.