On Monday, October 15, the price of the first cryptocurrency on the popular Hong Kong exchange Bitfinex quickly went up and in a short period of time reached the mark of $ 7250.
At the same time, on most other exchanges, Bitcoin is still traded much lower.
So, as of 06:00 UTC, the maximum indicator on Bitstamp was $ 6,604, on Coinbase Pro – $ 6,643.
Some exchanges, however, are trying to keep equal to Bitfinex – at Kucoin the price of Bitcoin at the same time was $ 7093, at Bittrex – $ 7073.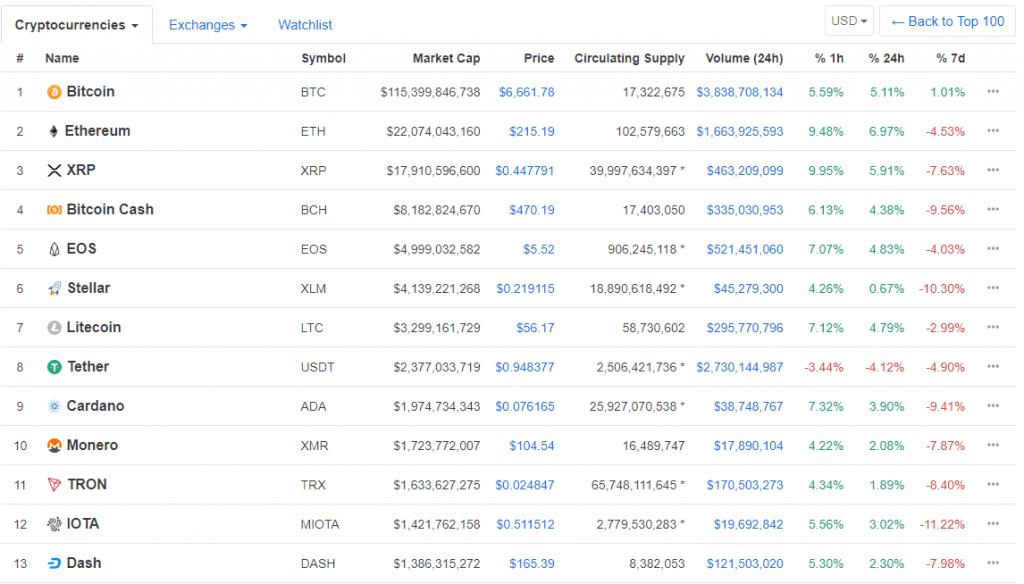 The average rate of the first cryptocurrency, according to CoinMarketCap, is $ 6649. Thus, Bitcoin returned to the levels at which it was last traded five days ago.
Note that the green zone also contains most of the other cryptocurrencies, with the highest growth being shown by XRP (+ 9.95%) and Ethereum (+ 9.5%).