Terra Virtua is the world's firstly fully interactive blockchain-based VR entertainment platform.
As the blockchain space continues to evolve in 2020, the technology has gone beyond mere hosting of digital currencies and found its way into the real estate, healthcare, manufacturing, and entertainment industry.
In the entertainment scene, for instance, it's very slowly phasing out toys, figurines, and other collectibles that would occupy physical spaces on shelves. Instead, it powers digital collectibles through the use of non-fungible tokens (NFTs).
Unlike physical memorabilia, a blockchain-based antique's uniqueness can easily be verified. Perhaps the most popular NFT platform is still Crypto Kitties. However, there's more to the crypto-subsector as Terra Virtua provides a complete marketplace of digital items enjoyed on mobile, desktop, and VR (virtual reality).
Where it All Began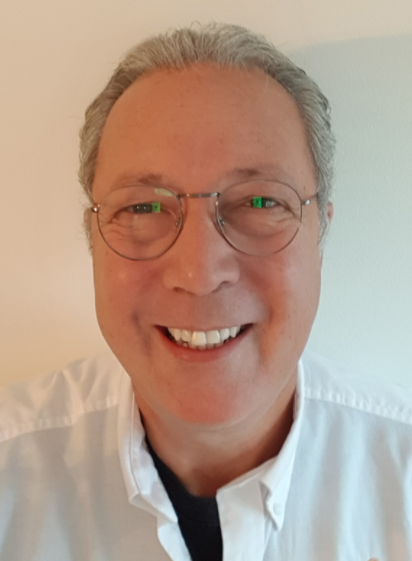 Terra Virtua was conceived in 2017 by Gary Bracey and Jawad Ashraf. The two foresaw a protocol that can drive social entertainment using blockchain technology. The project consists of a group of commercially-vetted developers.
The team has collaborated with notable names in the industry such as Legendary, Unity, VArrow Interactive, and Unreal Engine.
In its early days, the system was a basic VR entertainment network using distributed ledger technology (DLT). However, through the years, it has incorporated critical features that have catapulted it to the limelight as the home of interactive virtual-collectibles. The acquisitions can be enjoyed on a personal computer, mobile device, or VR equipment.
The protocol embraced NFTs, but unlike the conventional way of just buying, trading, and investing in these unique items, Terra Virtua added the interaction aspect. Also, it implemented animation and 3D features.
Beyond the collectible Crypto Kitty-type of assets, Terra Virtua introduced collectibles of popular personalities and movies. For example, their first range featured acquisitions from the famous "Godfather" movie. Although this collection didn't have any special features, it laid the ground for subsequent massive works on the platform.
5 Ways to Engage with Terra Virtua
Web – The protocol has a trading feature accessible through a web browser. Additionally, the store has a friendly user interface making it easy to view, buy, and or sell virtual collections.
3D PC platform – It forms the basis of enjoying your interactive collectibles. The 3D aspect not only lets you invite friends but also customize the display while interacting with your digital memorabilia.
AR (augmented reality) and VR application –  This is a mobile application that enables users to share their acquisitions on social networks. In doing so, virtual memorabilia are brought into the "real world." On the other hand, the VR app lets Terra Virtua users engage with their collectibles fully, as opposed to other existing NFT platforms.
Creating 3D models – The protocol started with creating acquisitions from the series "Lost In Space."
VFlects – These are Terra Virtua's native animated characters that are unique and allow users to customize them to their liking. 
VFlects' have different colors in their eye sockets. Note that each color represents its rareness. The rarest is Aurex followed by Azurex, Roho, Vertex, Vyolo, and the least is Blanx.
Kolect (TVK)
The platform has a native currency called Kolect, denoted by ticker symbol TVK. It brings the best from multiple interconnected technologies such as decentralized finance (DeFi), NFTs, and blockchain. Kolect is used as a reward for gamers and gives them the perk of enjoying discounts on trading costs.
Other Kolect-tied functionalities include:
TVP (Terra Virtua Prestige) – TVP is a rewards scheme for loyal TVK holders. However, enjoying rewards requires a minimum amount of tokens to be held by users. TVP members can get discounts when some new memorabilia is released, have a first glance at new releases, vote on acquisitions they would love included in the marketplace, and have early access to new and unique collectibles.
In addition, members of the TVP program can get free tokens and NFTs monthly and participate in events where the reward is unique memorabilia.
TVR (Terra Virtua Rewards) – The rewards are only available to active Virtua members. For instance, interacting with the network's gamified offerings and completing competitions or winning leaderboards puts you in the way of rewards. Also, getting involved in governance matters brings incentives.
Using Terra Forma to create virtual acquisitions – Terra Virtua believes that users may have unique ideas they would want to bring to life. Through the Terra Forma tools, the platform provides a way to help users fire up their creative juices.
Interestingly, they are also rewarded with Kolect for their work. User-created collectibles can be shared and monetized. The tools can be used by 3D modelers, artists, influencers, and brands. To throw a grain of uniqueness, they allow users to create their own tokens but linked to Kolect. However, to access these tools, users need to stake TVK tokens.
The Terra Virtua Marketplace
The marketplace provides a place to trade collectibles. Here, items are displayed at random. Fortunately, it has filtering capabilities that make searching for that unique piece of digital art seamless. Apart from fillers, there's a search bar in case a user already knows the exact name of what they are looking for.
For those selling their acquisitions, the marketplace has an "Auctions page" where a user can view their created auctions. Additionally, the auctions page displays other auctions where a user has placed bids.
Note that purchasing on the marketplace is simple since you only have to click the "Add to Cart" button. Note that purchased items are visible on the market if a user has turned on their "Public Inventory." Therefore, to remove purchased items from the eyes of other digital collectible hunters, the "Public Inventory" feature has to be switched off.
If you wish to purchase an item at a later date, the marketplace lets you add it to the "Wishlist." And, if you change your mind, you can always remove it from the list.
Terra Virtua Fan Cave and Terra Dome
Terra Virtua has a special corner for gamers. Fan Cave provides a private crib where virtual acquisitions take the shape of game items. Here, the collectibles can be used to personalize the space, such as loading the music player.
On the other hand, Terra Dome provides a place for more significant digital memorabilia such as ships and robots. Currently, the Fan Cave is compatible with Windows operating systems. To start customizing their caves, Terra Virtua users need to first download it from the platform's official website.
Terra Virtua Account and Wallet
Purchases on the protocol are made from a user's account. Notably, an account can be funded by using a credit card or Ether (ETH). Funding an account with a credit card is supported through visiting "Terra Wallet" and navigating to "Add Funds."
However, the process of adding Ethereum follows a different route. This is done by visiting the "Profile" section and clicking "Add Ethereum Account." In the window that opens, you can add a new ETH address or combine an existing account with your Terra Virtual account.
Terra Virtua Art Gallery
The gallery is a central place on Terra Virtua for artists to showcase their digital works. Displayed digital art can be animated or still.
Conclusion
Terra Virtua brings virtual collectibles to PC and mobile, greatly contributing to their widespread adoption. On the other hand, a well-stocked marketplace provides a central place to buy, sell, and trade rare digital acquisitions.
An art gallery enhances the spirit of collecting unique items that can range from subtle to intricate digital artworks, whether still or animated. Fan Cave and Terra Dome provide private and customizable virtual cribs for gamers. Additionally, TVK opens the platform to yield farming, staking, and rewards.