Set up in 2012 with an initial release in May 2018, Ripple and their native token, XRP, have made a huge impact on the industry since its conception. Currently based in the US and headed by CEO, Brad Garlinghouse, many view Ripple (XRP) as one of the token primed for mainstream adoption around the world.
Ripple was created in response to the many global payment problems which people face around the world. The company looks to alleviate the issues of speed and cost by producing a blockchain solution for both.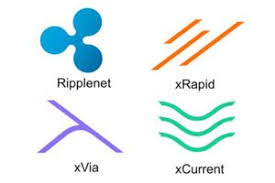 Ripple has numerous features that have been created and maintained by the brain behind the company Ripple Labs. Each feature has various usage points with different institutions and individuals using them accordingly.
The main parts are, their native token XRP, xRapid, xCurrent and xVia. We will explain each below.
XRP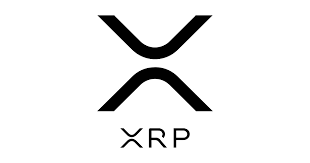 Their token, XRP, is made namely for enterprises. It provides an on-demand choice for sourcing liquidity in cross-border payments. Banks can use XRP to source liquidity in real-time on-demand without any need to fund Nostro accounts in advance. Others use it for its speed and reducing the cost of foreign exchanges.

The faith behest in the token from the engineers and consumers alike may be down to its real-world usability. Ripple has the fastest settlement speed of any cryptocurrency, clocking in at around four seconds, making it, in turn, a fantastic coin for financial institutions. Not only that, but its open-source technology is also a unique point which makes it more favorable. XRP is also very reliable, closing every ledger made with its XRP ledger.
xRapid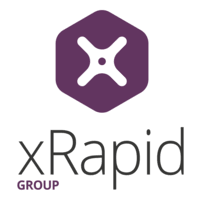 For most payments internationally, Ripple uses their native token XRP to provide liquidity and transfer the funds without having to hold the funds in a bank in the country you wish to move the money too. So if you are sending money from the US to say America, you wouldn't need to have an account with a bank in the US or have your money held by a bank and then transferred to the bank of the receiver. This also cuts out currency exchange providers too.
xCurrent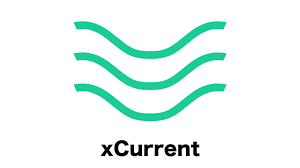 xCurrent is a messaging application made for financial institutions to help facilitate cross border payments. It allows for easier liaising between the various banks involved in a transfer overseas. The technology uses Interledger which was created by Ripple but is now managed by the World Wide Web Consortium. This only works for liquid funds like the Dollar and Euro.
xVia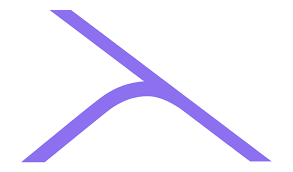 xVia is a feature that enables xRapid and xCurrent to work more efficiently. This is done through API integration, which connects financial institutions, tracks payments and creates invoices.
Latest Ripple News
Ripple has recorded an 85% fall in sales of the first quarter of 2020. The last quarter of 2019 had seen $13.08 million in institutional direct sales, but this dropped to just $1.75 million. Some have wondered of Ripple's XRP token will ever return to the $1.00 mark.
Ripple has big plans for 2020, with CEO Brad Garlinghouse hinting this could be Ripple's best year ever. Pointing to the now over 300 financial institutions that use Ripple in some form, which include the Bank of England and Santander. Marcus Treacher, Ripple SVP of Customer Success talked about the cross payment solution for tourists using QR codes as a possible next step in 2020.
The collaboration between SBI Holdings and Ripple for their RippleNet feature has made some new partnerships. The company will be working with SBI Remit and Vietnam's TPBank to allow remittance transfers between Japan and Vietnam. The deal will start in November.
Ripple made headlines with its partnership with Moneygram. The deal came about in July 2019 and the two have made a good start to the XRapid feature on Moneygram that allows settlements 24/7 and Western Union is also interested. Over 100 banks are also utilizing their xCurrent service too.
Ripple partnered with Japanese bank SBI for their MoneyTap app. The app allows easier transfer of funds through telephone numbers and QR codes, and is afster than the competition through using the xCurrent system. PayPay, a payment app in Japan that has 10 million users and other banks in Japan like Fukushima Bank Ltd. are using the MoneyTap app.
Ripple has recently sent a stern warning to US regulators claiming that if there isn't some more clarity on the situation then this may cause a brain drain with many cryptocurrency projects looking to leave. To illustrate their concern and commitment to change in their US home, Ripple opened a dedicated office in Washington DC for regulatory matters.
Ripple (XRP) Price Prediction
The token is aiming to be stable and is not your pump and dump coin. XRP is showing a clear pattern of a resistance level of 0.2255 or 0.2355, which it hit 3 times previous. It could remain here or if they close and see a big enough rise, it could go higher.
And that rise is looking more likely as recent reports have suggested a break out from XRP and showed a continuation of a steadily rising token.
2020 Price Prediction
2019 has not been a good one for Ripple's XRP price, however, with talk of an incoming bull market, some analysts have suggested that the token could break out above the $1.00 mark by the end of 2020. This will be dependent on Bitcoin's price though, with the main token halving in 2020.
DIY investing is even more bullish in its predictions, saying XRP's price could reach $28 in 2020:
"Cyclical Time Frames with $XRP. You guys have seen me post this chart before, but now I have added cyclical time frames to paint an even clearer picture. $XRP follows cycles of 6 months to one-year Bull Cycles followed by two year Bear Cycles. 2020 will be the next Bull Cycle: $28."
Most feel that a return to a decent price level will occur in the first half of 2020, and then the bulls arrive late next year then the price will go past the $1.00 mark.
Updated
3/5/2020: Updated to show Ripple's 85% sales losses for Q1 2020
27/12/2019: Updated to show 2020 price prediction and the latest news
29/11/2019: Updated to show the Latest Ripple price prediction
20/11/2019: Updated to show the Ripple NET partnership with Vietnamese bank.