Blockchain technology service provider, OneLedger, is launching its first incentivized Gem Hunt mining competition for token holders, blockchain developers, and validators, with the aim of attracting new people to the network.
Validators who join the network between April 19 2021 – May 17, 2021 will receive 20,000 OLT as a thank you for participating in the race to hold one of the 16 coveted nodes on OneLedger's mainnet.  The new initiative will allow participants to test the effectiveness of OneLedger's mainnet: Kratos. 
Kratos went live in August of 2020 and was the culmination of a journey that began in 2018 when a group of passionate developers aspired to create a truly interoperable decentralized protocol.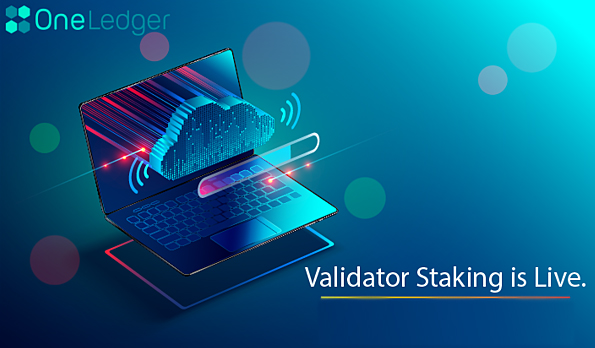 George Connolly, CEO of OneLedger said: "OneLedger is a 'living' network that can perpetuate without the company, the core tenets of the platform are its governance, interoperability and upgradability. The ecosystem grows and becomes stronger when developers continue to deploy integrated dapps across the network building a decentralized web, where users control their data and are not limited by trust bonds within the network."
Since its launch, the OneLedger team has been continually working to improve the ecosystem, and the upcoming validator competition is one way in which it plans to do just that. The team wants to encourage as much engagement as possible and is looking for tech-savvy crypto enthusiasts as well as those looking to earn incentives and to contribute to this historical event.
A validator is used to approve a transaction that has been submitted by a user or blockchain client. Those who are interested in helping run the OneLedger network but cannot run a full node at this time can participate as a delegator which grants participants 15-20% APY and increases network security.
Validator newbies can find more info on OneLedger's blog, including step-by-step directions on how to run a full node, how to get OLTs (OneLedger Tokens) to stake, and how to stake as a validator.
As mentioned above, there are plenty of incentives to stake as a validator through the Validator Staking module. Aside from the 20K OLT bonus, validators will earn OLT in the form of Block Rewards at a minimum of 20% APR.
Conditions applied, only top 16 staked validators would be in, the rest would be out of the validators network if more than 16 validators for tier1. OneLedger would open the registration for the next tier once tier 1 is full.
In order to participate in the contest as a validator and join in on the global community of competitors, you will need to hold a minimum of 3,000,000 OLT – but of course the more the better and the more OLT a validator has staked the greater chance they can be contestant winners.
The OneLedger Gem Hunt is searching for 16 validators to be either diamonds, rubies, sapphires or opals. Diamond validators will stake the most OLT, ruby validators will have the second highest and so forth.
To get connected with the OneLedger validator community and to stay in the loop, join the Gem Hunt special telegram thread. 
About OneLedger
OneLedger is a Blockchain as a Service (BaaS) solutions company that uses its own blockchain technology to support its customers business needs. OneLedger's mission is to simplify businesses' adoption of blockchain technology and its integration into their specific business applications and products. The company focuses on blockchain technology in the Healthcare, Asset Management and Supply Chain sector.