The purpose of Machi X to tokenize Intellectual Property (IP). The idea is to tokenize a particular song, for example, tokenizing "Bitch Lasagna". This gives fans a chance to benefit from the success of the music and a share of the value gained. Machi X will function as an exchange for tokenized songs, films and other Intellectual Properties. Aiming to be a one-stop-shop to enable fractional ownership of various intellectual properties.
Machi X is an exchange that will facilitate:
(i) creators of IP to issue rights to their property
(ii) people who appreciate the value of the IP to invest into and own a fraction of the property listed on the exchange
Examples of IP to be tradable on Machi X: music, art, literature, inventions, designs.
Three distinct pillars of the project:
Tokenization of IP
Service Contract Modules
Investment Socialization and Discovery
Why tokenize IP like this?
In the context of a musical artist, Machi X wants to create a new tool for supporting the artist community. Giving artists more options for receiving cash flow for their work. Giving artists another option to fund their journey.
Sticking with the music context, and example could be selling a percentage of perpetual rights to a particular song.
---
Machi X Background / Market Opportunity
M17 Entertainment is a company owned by Jeffrey Huang. This company owns and operates 17 Media and Machi E-Sports, as well as an artist agency called Unicorn Entertainment.
Stemming from this is the name Machi – coming from M17 Entertainment – and X from the word 'exchange'.
Jeffrey is experienced in the intellectual property and perpetual royalties space from his experience as a music artist through LA Boyz (Stanley – advisor to Machi X – was in this group).
This is a completely unique, first of its kind exchange to trade tokenized intellectual property
---
Machi X Problem Solving
The issue primarily lays in the existing structure and illiquidity of intellectual property, being inherently illiquid it is hard to value and trade.
"Currently, value within intellectual properties is hard to share and transfer without an easy-to-use secondary market". With Machi X, this is no longer the case – liquidity of the value of intellectual properties, both tangible, in the form of future earnings, and intangible, in the form of access, will be unbundled and unlocked."

Machi X Whitepaper
---
In addition to this, the Berklee College of Music (2015) estimate 20-50% of all music royalties are not received by the rightful owners.
---
Machi X's Solution
Machi X functions just like a regular cryptocurrency exchange, where you have a bid and sell-side, but instead of trading utility tokens you are trading tokenized rights to songs or art.
To reduce the concept to a single line: Machi X is creating an ecosystem that allows for the fractional trading of intellectual property value.
Breaking down the three pillars
1. Tokenization of Intellectual Property
Machi X will:
(i) enable creators of intellectual properties to issue rights to their property
(ii) enable people who appreciate the value of these intellectual properties to invest into and own a fraction of the properties listed on the exchange
2. Service Contract Modules
IP is inherently intangible and therefore value created needs to be reflected through special 'utility rights'.
These rights could provide token holders with various types of utility. This may be as simple as access to the property in the case of art, or more involved such as value tied to performance of the properties (financial or otherwise).
Any intellectual property creator or owner can list their assets onto Machi X. Upon due diligence being completed, the IP can be traded publicly with the full suite of special utility rights at their fingertips, distributed to all token holders.
Machi X Escrow is an escrow service to ensure that utility rights are honoured and adhered to. This gives confidence to the holders of tokens. Machi X Escrow will hold unissued tokens.
The Machi X team provides pro-bono access to legal services for all token projects to ensure the legitimacy and compliance nature of token projects, which thereby further protects the rights of owners and holders alike.
3. Investment Socialization and Discovery
Additional to fractional ownership of IP and the utility rights creation, Machi X also want to improve the way that information is spread within the token economy of IP.
Machi X believe that owners of token projects should spend their time on creating actual value for their token holders, rather than spending their time "marketing" their projects. The main point of this pillar is in regards to the difficulty of spreading reliable information about a project and the resources spent trying to achieve this dissemination.
Machi X will build an in-exchange ecosystem that project owners can use to disseminate and manage information sharing to their investors and fans, within the exchange.
Token holders will be able to exchange ideas, socialize between project communities, share information about various intellectual properties trading on Machi X, and make informed investment decisions within an all-encompassing information platform.
Also, by verifying or badging admins and users with a minimum threshold of ownership, users of the Machi X platform can better trust information shared on Machi X. Users will need to hold the token to participate in this information platform for discussion and information sharing.
---
Machi X Token
Token – $MCX
Utility token used as primary currency pair for intellectual property listed on Machi X.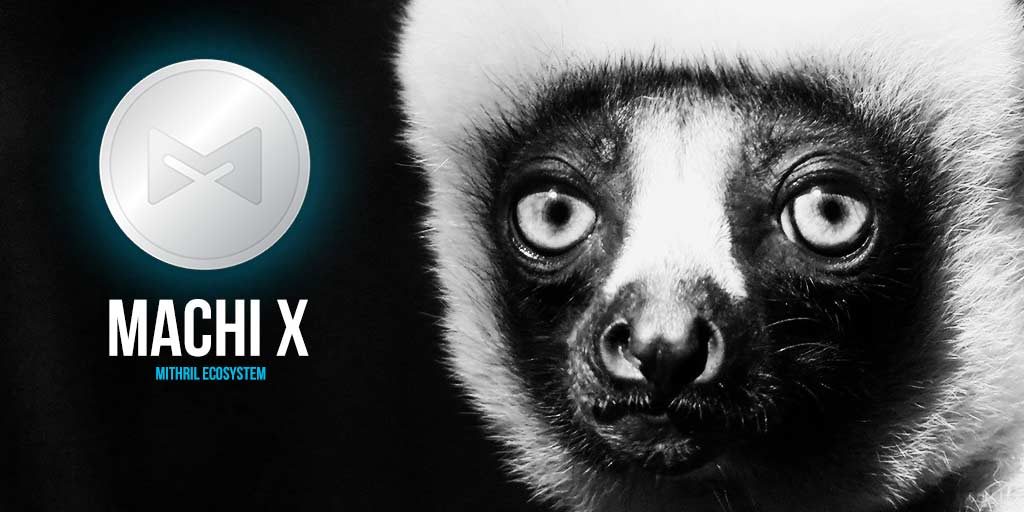 Additional utility in discounted trading fees and community voting (Binance model) and "VIP services".
During 'initial launch phase' the team will use "up to" 75% of trading fees collected to support the MCX token and community. "Our team understands the difficulties of intellectual property owners and commit to set aside a significant portion of fees earned from trading to support token projects."
Introducing the concept of 'forging'
As part of the launch of Machi X, the project introduce the concept of 'forging', where two or more platforms come together to pool token economics and utility benefits together, to be distributed to holders of the forged platforms. Machi X and Mithril will be forged upon the launch of Machi X and MCX.
Why is this important?The raise for Machi X will be filled using Mithril's $MITH token.
Additional detail on Machi X Atomic Drops:
As of each snapshot date, holders of $MITH tokens in either Mithril Vault or on the Machi X exchange will be given 10% of their $MITH holdings as MCX… there are 10 drops equating to a 1:1 if you in fact held tokens throughout each snapshot date.
Additional trading discount: Holders of $MITH will also receive trading fee discounts when paying for trading fees in $MITH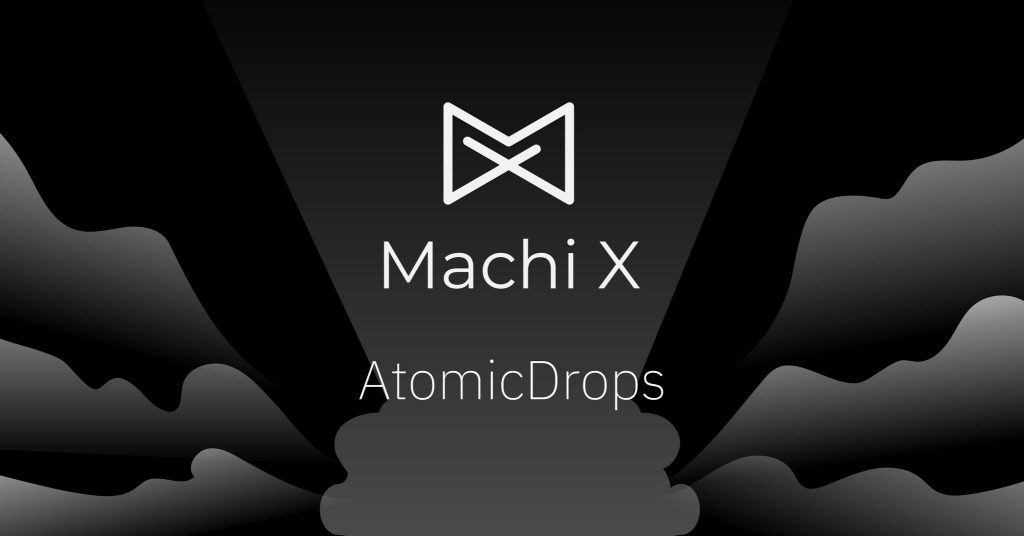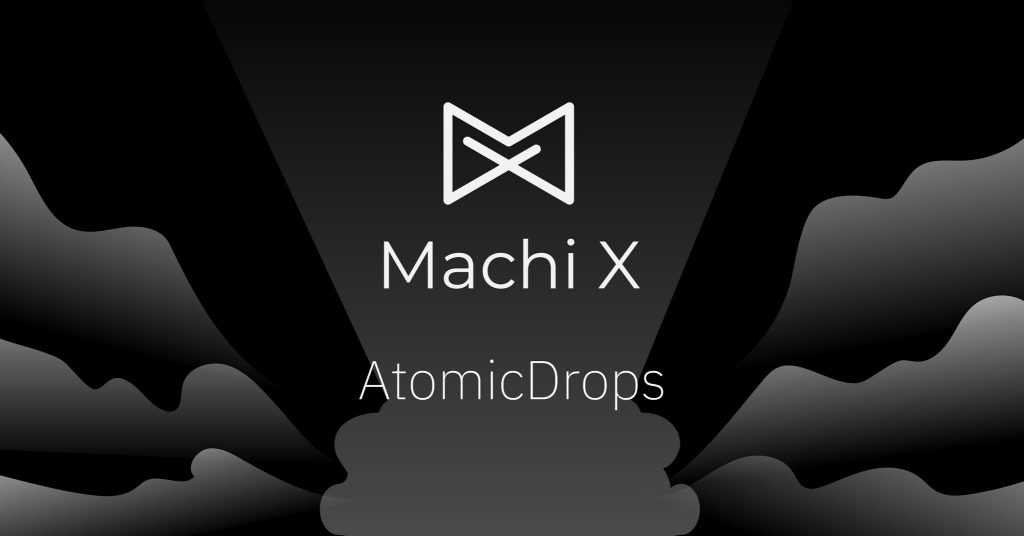 Total supply: 1BB
25% for AtomicDrop to $MITH holders
35% of total fund raised will be used to recruit the best talents applied towards development and maintenance of Machi X exchange's competitive edge, as well as develop new community products and financial services.
---
Machi X Core Team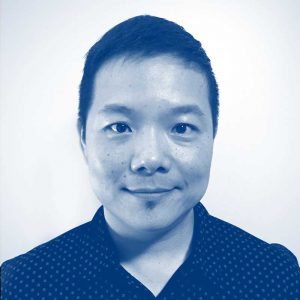 Advisor and CFO since January and 6 months as COO at Mithril
Advisor to Formosa Financial
MBA and degree in economics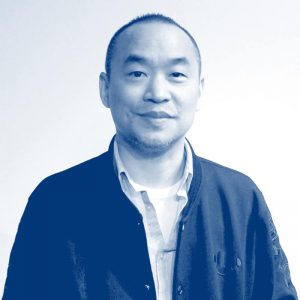 Founder of Mithril, creator of 17 app
Original member of the 'LA Boyz' – considered Taiwan's first rap group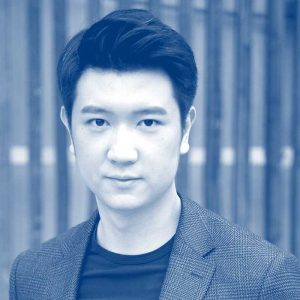 Advisor and Lead Investor of Mithril
Ex-Fenbushi Capital and Co-founder & Managing Partner at Sora VC (Asian VC firm)
---
Machi X Roadmap
2018 Q4 –Airdrop MCX tokens, list 'flagship' intellectual properties, implement fee discount functionality… actually going to launch in December (first pillar)
2019 Q1 – Process for individuals listing their own IP functional, launching service contract modules (second pillar)
(The latest Machi X roadmap is still in the works)
Machi X Latest News
Update: This article was updated to show the latest news about Machi X, that being the OkEx ecosystem addition, the release of their updated Whitepaper, Royalty Distribution framework, and Swag partnership.