You've likely heard of Mithril, with its unique system of "social mining" where content creators can be rewarded for posts that are viewed, liked and shared widely. Having discovered the potential of the reward-based social mining system, the creators have partnered the idea with another creation – Machi X.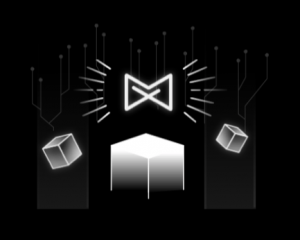 It proves once more the power and reach of social media. Users can currently engage in social mining on Lit, a social media app launched in March 2018. But there's even more to the Mithril story.
The reward comes in the form of Mithril (MITH) tokens, which can then be used within Mithril's innovative ecosystem, including its VAULT where MITH can be stored or converted and transferred as other cryptocurrencies. You can also "stake" your tokens, locking them in the VAULT, and the more you stake the higher level you reach. Higher-level stakeholders can gain MITH tokens at a faster rate than typical users.
Machi X and Atomic Drops
The Machi X "Social Crypto Exchange" is built on the same reward principle, but focuses on the public exchange of intellectual property. It's another first, selling micro-holdings in all kinds of IP (intellectual property) – music, literature, fine art, inventions and design. It's a one-stop shop for creators and admirers to come together and share not only their appreciation of each other's IP, but to sell or acquire a small holding in it. And then there are the "Atomic Drops", and yes, they are as explosive as they sound. Started in October 2018, Machi X will launch 10 Atomic Drops, once a month for 10 months. Each drop sees holders receiving the number of MCX tokens equivalent to 10% of their MITH tokens saved in their VAULT – another big reason to save and stake in your MITH vault.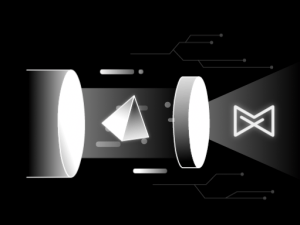 As the Mithril and Machi X partnership grows, we can see the true potential and value of such coordination. One issue facing token-based projects is that new users can simply take the tokens they get, change them into another cryptocurrency and move on. Mithril and Machi X's approach spells a new vision; incentivizing users to store and stake their MITH tokens to gain matching Machi X tokens, while they continue to see the platform and ecosystem deliver rewards for their social mining activities. More MITH stored in users' vaults means the price of MITH will not fall victim to the fluctuation of other tokens, instead stabilizing and then being able to show healthy growth.
Furthermore, on top of Mithril's social mining experience, Machi X widens the net to include more kinds of content, enriching the cryptocurrency sphere of influence. More users on platforms like Lit means more MITH holders which ultimately means better circulation of MITH tokens. Decentralization comes to life in Mithril unique ecosystem, where users not only create and share content free of the Internet establishment, but can even get rewarded for it.