Grin seems to be on everyone's mind at the moment. With its sudden rise in the market, partnered with its magical name and mysterious founders, it has created a perfect storm in the market.

The decentralised model it uses in partnership with Mimblewimble, with no clear hierarchy or leaders not only adds more to its excitement in the space. Although others have had a similar model, it is still revolutionary in concept and its principle towards business due to having no ICOs, money from investors and no marketing propaganda. All of these things have lead many to dub it, Bitcoin 2.0.

With all this hype, it has prompted a discussion as to where Grin fits for the different players in the crypto space. For investors, Grin does not appear to be a coin paved with gold as it is not so much a pump and dump coin. But for Miners, who are at the most profitable end of the market, Grin could be a much needed boost.

Grin Mining as a Breath of Fresh Air
The past year has been a really tough time for miners, with mass shutdowns and various mining machines dumped to the wayside. Miners though are fickle creatures and are likely to follow market prices or new currencies at any time. Grin, which is resistant to ASIC mining and GPU-mining in the short term, will undoubtedly become one of the choices for the entry of miners.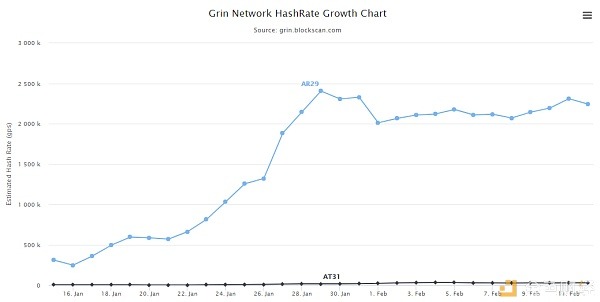 According to the SparkPool customer manager earlier this month, as a currency supporting GPU mining, the current mining revenue of Grin is higher than that of Ethereum.

Yet these new miners will have to act fast, as the big dogs so to speak will soon return to gobble up the Grin market as Innosilicon said that the first ASIC for GRIN will be released in the late summer of 2019. Not only that, unless Grin reaches at least more than $20 in 12 months, it may be difficult for the new miners to make a profit.

Innosilicon is happy to announce that our world class engineering team is currently designing a very cool Grin Asic miner to support the Grin community. We are going to launch our best-in-class miner early summer this year.

— Innosilicon Miner (@Inno_Miner) January 25, 2019
---
Overall, it seems the fate of Grin and its miners is rather up in the air. There have been various debates about the merits and long term stability of the coin, will it fall and never return? Personally, I really believe in the principles behind this project and wish it all the success. In this bear market though, nobody really knows for sure the future and that is what makes mining and producing coins so difficult.