This past weekend, G20 group leaders gathered in Buenos Aires to discuss global issues. One of the topics covered was cryptocurrency and how to best regulate it going forward.
A report of the meetings mentioned that unified regulations and a global approach to digital currencies had been called for. The publication also stated that G20 leaders are seeking to "build a taxation system for cross-border electronic services". The member states are reportedly already working on the system and "will consider the issue during 2019 when Japan will be the president of the summit". A final version of regulations, after considering proposals from each member state, is expected to be implemented by 2020.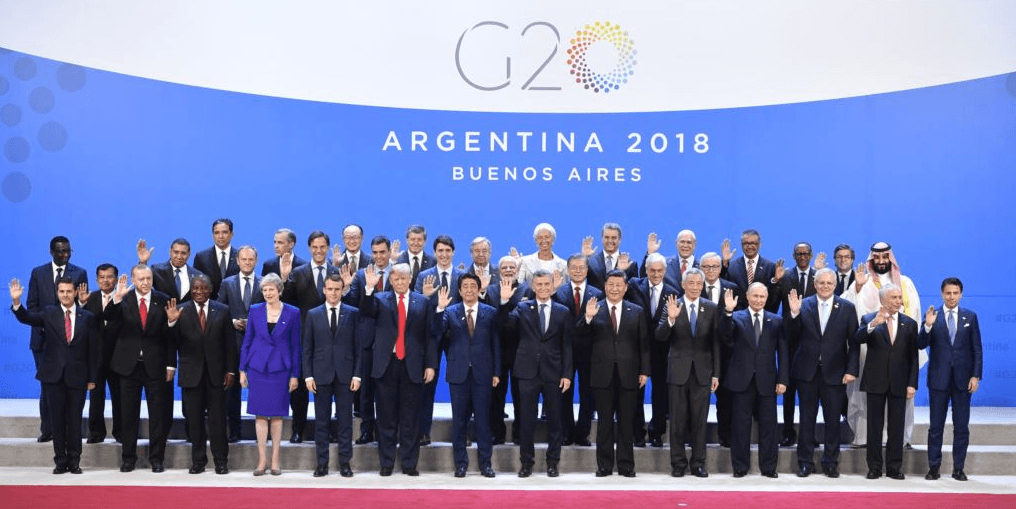 G20 participants have agreed to develop a unified approach to crypto regulation in compliance with the standards of the Financial Action Task Force (FATF)
We will continue to monitor and, if necessary, tackle emerging risks and vulnerabilities in the financial system; and, through continued regulatory and supervisory cooperation, address fragmentation. We look forward to continued progress on achieving resilient non-bank financial intermediation. We will step up efforts to ensure that the potential benefits of technology in the financial sector can be realized while risks are mitigated. We will regulate crypto-assets for anti-money laundering and countering the financing of terrorism in line with FATF standards, and we will consider other responses as needed
In an earlier meeting this year back in July, the G20 had already ruled that cryptocurrencies do not pose a threat to the global financial system.