Gamee token also known as GMEE is an ERC-20 digital token that was built to be used as a token of purchase, utility benefit and, action in permitted play-to-earn games offered on its informal gaming website.
Gamee is a digital token with real-life use and it was designed to operate as a medium of play, benefit and,incentive by linking several game titles on its platform.
The ERC-20 digital token is a basic aspect of the strategy of GAMEE's entertainment website used across its games that reward players for their action, increase usage in the platform as well as its whole worth.
Background
Gamee has a committed team who have been in the field for several years and shipped more than 80 games. Bozena Rezab is the Co-Founder and CEO, with Jan Castex as the Co-Founder and CPO, Miroslav Chmelka as the Co-Founder and CTO, Jaime Pichardo Garcia as the Gamification Designer, Marvin Hill operates at the Creative Lead with Martin Zakovec being the Head of Games.
Advisors on Gamee's Board of Trustees are Mark Cheng (Partner, Mind Fund), Yat Siu (Chairman of the Board, Animoca Brands), Robby Yung (CEO of Animoca Brands), Jacky Yuk (Software Architect at Animoca Brands), Jerome Wong (Co-Founder and CBO of Everest Ventures), Benjamin Rameau (CEO of Smile Research, ex-Binance), Sherman Lee (Co-Founder at Raven Protocol), Sean Dudley (Senior Product Manager at Animoca Brands), Tanja Sammatti (Blockchain Marketing Expert at Animoca Brands) and James Ho (Blockchain Gaming Strategist at Animoca Brands).
What is Gamee Token?
Gamee Token (GMEE) is a fungible ERC-20 digital token that functions as a prize when players complete a game mission in Gamee's entertainment application. You can get your GMEE now through Uniswap or view it on Etherscan as well as earn it when you play games.
Gamee is a gaming platform that allows players to roundup missions, partake in tournaments, and receive prizes for their activities. Their plan is to develop an entertainment site that anyone can reach, allowing gamers and game developers to connect.
They work with other popular brands and have over 20 million registered users, over 80 informal-style games from exhilarating arcades to comforting puzzles, 40 million gameplays monthly. Furthermore, the platform processes a million transactions daily (distributing millions of rewards to players daily).
Phases
The aggregate supply of Gamee token is capped at 3.18 billion, minted all at once to be spread across six major groups, and consists of three phases:
Phase 1 – The token as prizes
Currently, gaming entertainment has more than 80 informal-style games and 25 million members registered on the site from web and mobile software that can be downloaded by iOS and Android phone users.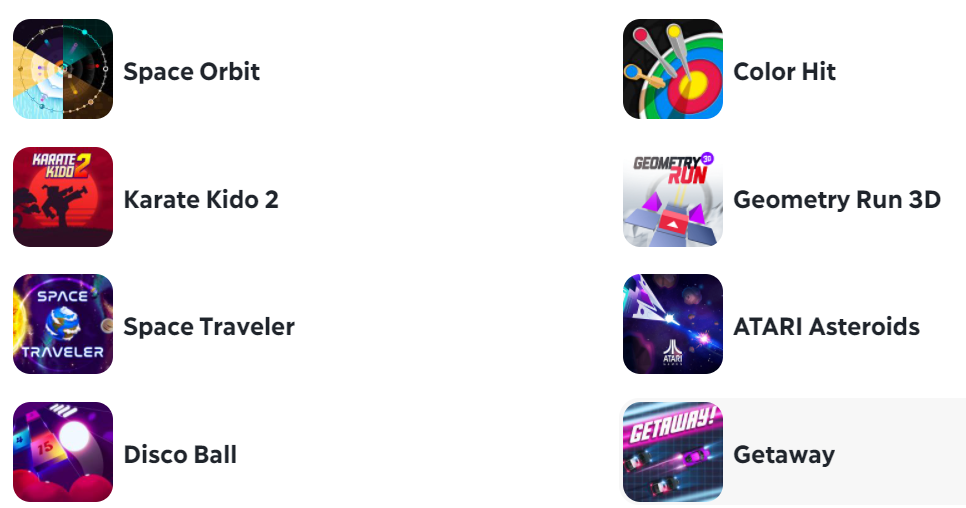 The Gamee token will thus be ushered as a reward to users and as a means of onboarding current F2P customers into blockchain.
Phase 2
Phase two is the 2nd generation of the Gamee (still upcoming) blockchain-powered token. GAMEE Arc8 will bring in skill-inclined gaming sports over informal-style games that employs the Gamee token for tournament access fees and benefits. Gamee Arc8 will host G-bot NFTs and Game Parcel NFTs.
This will contain network mining software to usher the system to beginner users and create the initial player base on the website. The Arc8 GMEE mining software will enable players to receive GMEE before the beta version is released.
Phase 3 – Gamee Robots
Phase 3 provides an array of robot-themed games that will use game characters like G-bot NFTs for their own personal games with the Gamee token utilized in buying and upgrading the G-bot.
Supported NFTs on Gamee
Supported NFTs (non-fungible tokens) on the Gamee platform include:
Game Parcel
Game Parcels are NFTs that represent game toss slots on Gamee Arc8, which will enable third-party game developers and publishers to offer their games on the Gamee website. GMEE will provide the necessary utility to buy or rent Game Parcel and to administer some parts of it.
G-Bots
These NFTs represent modifiable robot character materials that provide owners a reward bonus in tournaments of Gamee Arc8 and operates as game characters over several robot-styled games. They can be bought and upgraded with GMEE.
GAMEE
On the platform, you get to play games free, collect tickets and receive real rewards or win money with your mobile device. When you spin the wheel of fortune, you win money immediately and also receive cash rewards daily.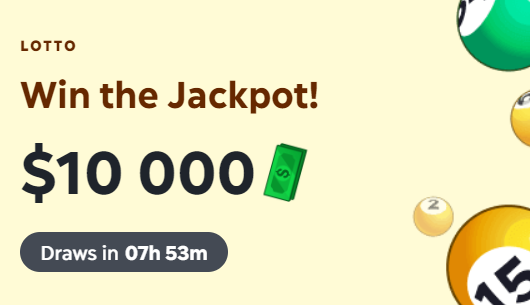 This week, you can win $500 in the next draw coming up, with the overall prize to be paid to players amounting to $403,769. To win, you need to participate in the Jackpot by collecting a minimum of 10 tickets and take part in the weekly contest.
By referring friends, you get money and various tickets as soon as they get to the 5th level. Signing in seven days of the week to spin the wheel of cash will earn you money as well. Luck-based games also offer players cash (about $100) by collecting every lucky number when signed in to their account to increase their chances.
Aside from the aforementioned prizes, Gamee provides 2 Spins to Fortune Wheel players. And upon invite, every member receives over $500 and a bonus of $0.10. Each mission is finished within minutes after which you win 200G. When you survive 60 seconds, you win 150G. Additionally, 205G is won for attaining an aggregate of 500 points and you win 176G for completing 2 squares in a row.
The Tournaments of Gamee allows you to join contests with other players and receive huge rewards. The 1st Prize award is 71G.
Liquidity Mining Event
The Animoca Brands organization of blockchain partakings keeps growing and its gaming website announced the launch of GMEE a while ago for informal gaming. The Gamee token will be employed to offer skill-based benefits to players of over 80 hyper informal game titles provided by Gamee and down the line, help game developers setup their games on GAMEE.
REVV token is a digital token that gears motorsport games like F1 Delta Time and the Gamee token Liquidity Mining Event is based on MotoGP (a member of Animoca Brands centralized universe).
To commence Gamee vouchers earning, just follow these steps:
Offer REVV liquidity through Uniswap in form of a REVV-ether pair. The faster you do this, the better the rewards you get.
Uniswap will process REVV-ether LP right to the wallet used to offer liquidity. These are ERC-20 currencies that function as a validation of your liquidity (these REVV-ether LP tokens are what you will stake, so be careful with them.
Log on to https://www.revvmotorsport.com/gamee and link the exact wallet used when offering liquidity.
After the wallet has been connected, enter the sum of REVV-ether LP you'll like to stake, thereafter press the "Stake" button. Then, you can begin earning Gamee Vouchers for GMEE tokens.
Being an initiative of REVV, you will earn REVV as well. New users will receive 0.2% yield in REVV on the liquidity offered, based on the REVV-ether LP tokens staked by them. For example, any user that adds 1 million REVV in liquidity value then stakes the REVV-eth token equal of the liquidity offered will earn 2000 REVV when the event comes to an end.
Be aware that users are not to required to place REVV directly, rather via the third-party of REVV-ETHER LP tokens. These tokens are created when Uniswap gains liquidity and the exact token needed to stake in this event is REVV-ETHER LP (other types won't be accepted).
Earnings are computed weekly, with the sum of GMEE provided as rewards escalating week by week till the 4-week event ends, indicating that the earnings of the last week will supersede those of the first week.
Conclusion
All in all, the Gamee project is an exciting addition to both the mobile gaming industry and the NFT space. It also offers a ton of incentives for players to keep coming back for more. Additionally, having huge backers like Animoca Brands can certainly help the propel its token's value moving forward.