Energi Mine is a Blockchain and Artificial Intelligence (AI) company that aims to promote better energy practices and also rewards people for it. The company is building a blockchain solution that decentralises the energy markets and creates a platform that incentivises energy-saving behaviour. This platform links customers with smaller energy generators and develops a global ecosystem that rewards members of the network with Energi Tokens (ETK).
The Energi Mine Problem-Solution Model
Up until the introduction of the Energi Token by Energi Mine, there has not really been an incentive for saving energy. The Energi Token is developed with the aim of disrupting the global electricity market which is worth about $2 trillion and is naturally controlled by a few major players. Energy companies have been built in a way that only the sale of more energy at the highest price is incentivised with no measure of transparency or trust, but with EnergiToken, remunerations are given for saving and managing energy.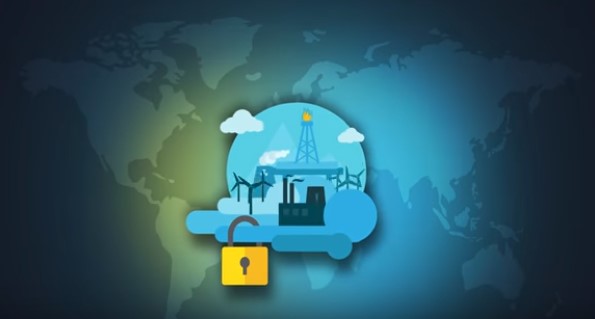 The Energi Mine blockchain solution creates a platform that compensates energy-saving behaviour with the use of Energi Tokens. These behaviours range from as simple as purchasing energy-saving appliances and taking low-carbon transport. In fact, Energi Mine is already a working business with real customers. They have over 1,100 sites across Europe and manage over $140 million in energy contracts. In 2017, Energi Mine generated about $500k in revenue through AI energy market products.
How Does Energi Token Work?
The Energi Token (ETK) works as an incentive medium where people are rewarded for energy-saving behaviour like making use of energy-efficient appliances, turning off lights, and using public transport. With the help of global partners, users are rewarded with ETK, which they can then use for the payment of energy bills, convert into cash, or used in charging electric vehicles.
The ETK token is an Ethereum ERC-20 token and can be used for a wide range of purposes which include future settlement of energy bills and for running individual incentive schemes. Employers can also save up these tokens and distribute them as a benefit in their companies to reward energy-efficient behaviour on a company-wide scale.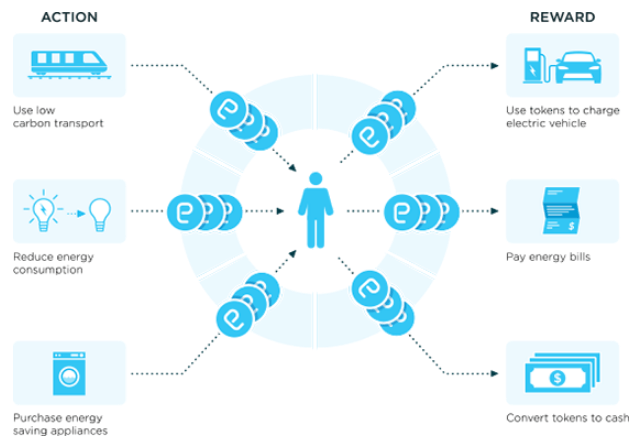 Huge organisations can also buy small or large quantities of ETK tokens, and use it for running their personal incentive schemes. The platform is built and designed in a way to encourage a collection of projects which all have a single goal. The token has an inherent value within a single ecosystem with multiple use cases. The reward platform is set to be on course for completion by the end of this year.
Energi Mine Roadmap
Energi Mine was formed back in November 2016, and between February and April 2017 it was accepted into the Nvidia inception programme with $100 million worth of energy under management surpassed. Between June and October of 2017 was when the first AI models were deployed, the partnership with Electra and Euro Garages was also announced, and Lord Redesdale, a former Lib Dem Energy spokesperson in the House of Lords, became an advisor to the platform.
By November 2017, the pre-sale was launched and EMA was announced as a partner. The platform submitted applications for exchanges in January 2018, and by February 2018 the ICO came to an end.
The first to second quarter of 2018 was scheduled for the release of the app, and the trial and rollout of the reward mechanism. The third quarter of 2018 is slated for the development of the peer-to-peer platform, while the fourth quarter of 2018 and beyond will be for battery trading.
Hard Cap and Token Distribution
The total token supply of the Energi Token (ETK) is 2,052,153,500 ETK. This total supply is divided in such a way that 65% goes on token sale, 20% goes to the Energi Mine team and advisors, and the remaining 15% goes to a reserve.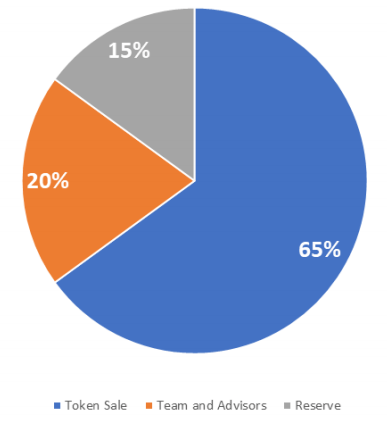 The reserve is developed to give Energi Mine the chance to give room for corporate partners, like electric vehicle industries, manufacturers, and transport authorities, to buy the ETK tokens and distribute them as they will for their incentive schemes.
The ICO period was completed in early 2018 and tokens that were left unsold during this period were automatically destroyed so that the supply stayed broadly within the appropriate proportions.
The ETK reward platform is scheduled to be fully implemented by the end of 2018, and so far, Energi Mine has been working with prominent individuals from the House of Lords like Lord Redesdale, and is being led by Omar Rahim as CEO and Hannah Drake as COO.