Singaporean exchange, Biki is set to partner up with rising UK token Electroneum (ETN) in a move that will expand the cryptocurrency to Asia. 

Announced on Electorneum's twitter, the token will now be on a top 20 exchange as ranked by Coinmarketcap and initial reports have suggested that Biki will help ETN spread to a global audience. 

Their tweet read:

"We're going live on the BiKi.com exchange which is super exciting for us! It means we're a part of a top 20 exchange, and can even help with brand awareness, not just in Singapore, but globally. To celebrate, they're hosting an ETN giveaway too!"

To celebrate the partnership, Electroneum announced a giveaway that happened on February 19th. The token will go live on 25th February and withdrawals follow on 26th February 2020.

It is another notable scalp for Biki, which already holds over 150 cryptocurrencies and 280 trading pairs. The exchange has been steadily rising against the trend of smaller exchanges in Asia like Bithumb and UpBit who have been struggling with financial issues. Southeast Asia CEO of BiKi, Ethan Ng was rightly pleased with the new addition, he told the press: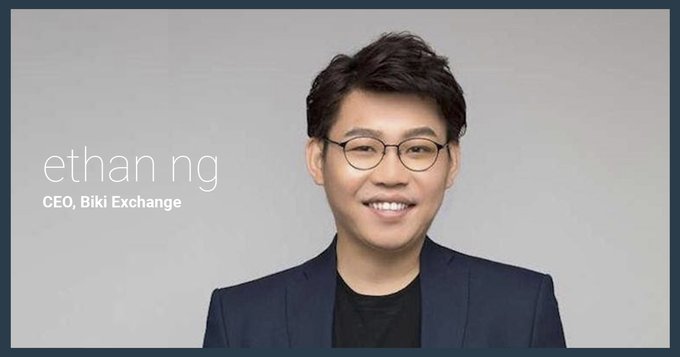 "ETN is a very internationally-established project, and we are very honored they have chosen to list with us. As listing is just the beginning of our journey together, we look forward to growing with them, promoting their token brand name to our 2 million registered users"
Set up in 2017, following one of the largest ICO's of all time with over 115,000 participants, Electroneum is one of the highest used cryptocurrency. This is mainly thanks to its AnyTask cooperation. AnyTask is a website that allows people to buy or sell themselves for tasks and with over 93,000 sign-ups in the first two weeks, it's clearly popular.

Electroneum has also made interesting partnerships in Asia. After being the first fully regulated token, the company decided to move into the mobile phone industry. They have begun with a partnership with Cambodian mobile network operator, CellCard and have released the M1 Electroneum crypto phone which is on sale across the nation.