Binance has announced it will block all US customers, individual and corporate, from using the exchange, with rumors suggesting this is in direct retaliation to possible regulatory issues arising for the company.

The news broke today that the world's largest exchange would bar all US citizens from trading on the site from September 12th of this year. Binance.com updated their Terms of Use that the company :
"is unable to provide services to any U.S. person."

It is not all doom and gloom for US customers though. Many can still bypass the verification process by a VPN and withdrawals of up to 2 BTC ($16,500) is allowed without any verification.

A curious decision

The decision from founder Changpeng Zhao and Binance is curious and strange to say the least. This is because the US accounts or the largest amount of traffic for the website. With around 15% of the traffic coming from the US on average each month.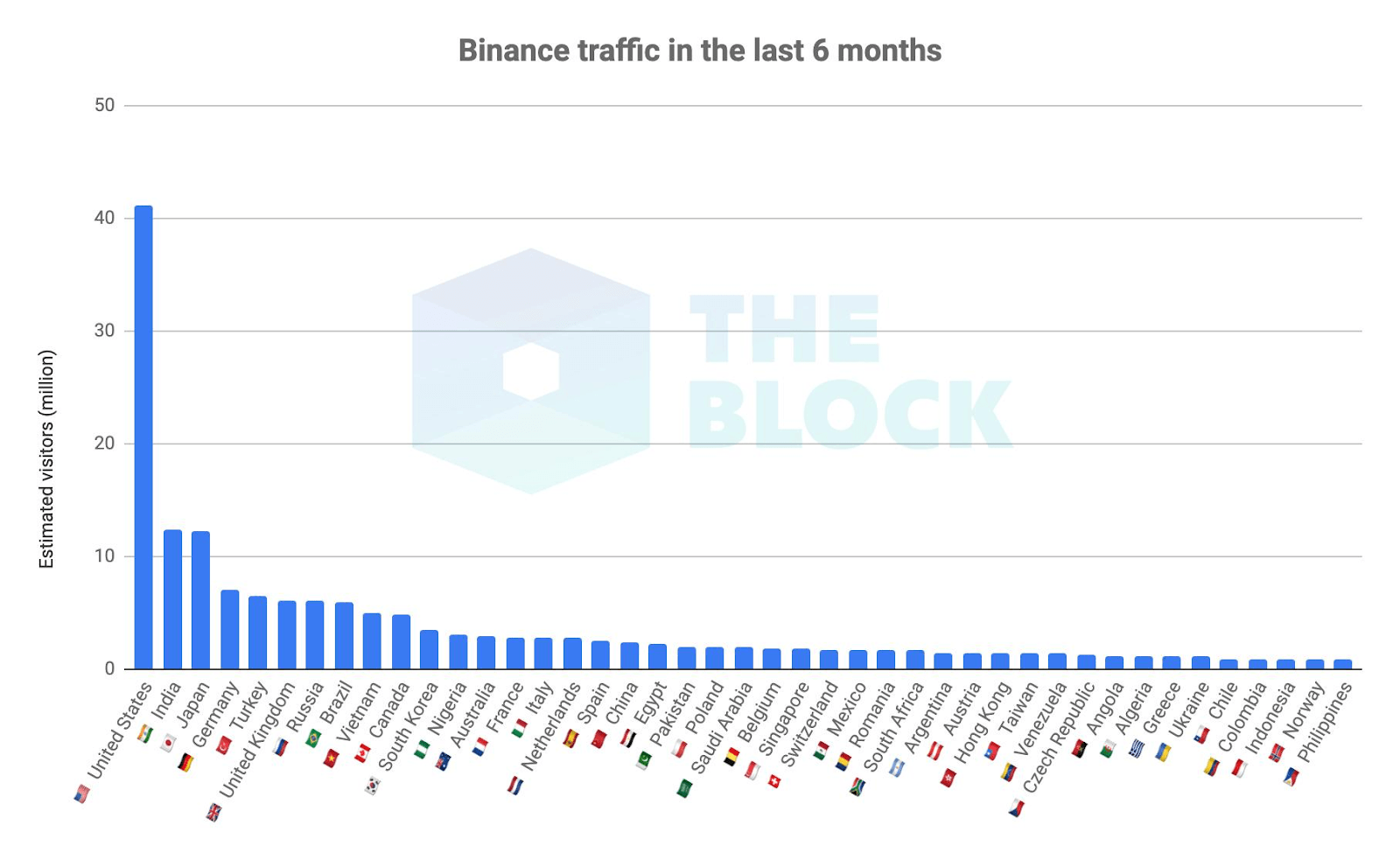 Perhaps the decision is down to serious violations by the company in the US, with the SEC breathing down Binance's neck. It would seem that they have decided to jump ship and start a new plan.

Yesterday's announcement that Binance plans to open a new, fully regulated fiat-to-crypto exchange to serve the U.S. market seems to add weight to this idea. Founder, CZ, also alluded to the idea of a start afresh, tweeting:

"Some short term pains may be necessary for long term gains. And we always work hard to turn every short term pain into a long term gain."

Not the first time US citizens have been barred

The Binance block is not the first time this has happened. Binance is similar to Bitfinex and BitMEX, who both started blocking U.S. customers in late 2017 due to the challenging regulatory climate.

Two weeks ago the main user of Binance DEX also said it would begin geo-blocking U.S. customers and 28 other countries in July. Bittrex also claimed they would be geo-fencing 32 cryptocurrencies from the U.S. clients last week. Poloniex also took a similar route a couple of weeks ago.

Huobi, another major exchange also made a similar move to the one Binance is planning. They opened a new company alongside BAM Trading Services Inc, a small money services business listed in San Francisco, which was called HBUS. They recently renamed the company Huobi.