Blockchain intellectual property is in a stage of rapid growth, and has even become a major point of competition between countries like China and the US. Since topping the ranking for number of blockchain patents in 2017, Alibaba has continued their run of success by topping the list again in 2018 with 90 confirmed patents, beating IBM and Mastercard who came in at 89 and 80 respectively.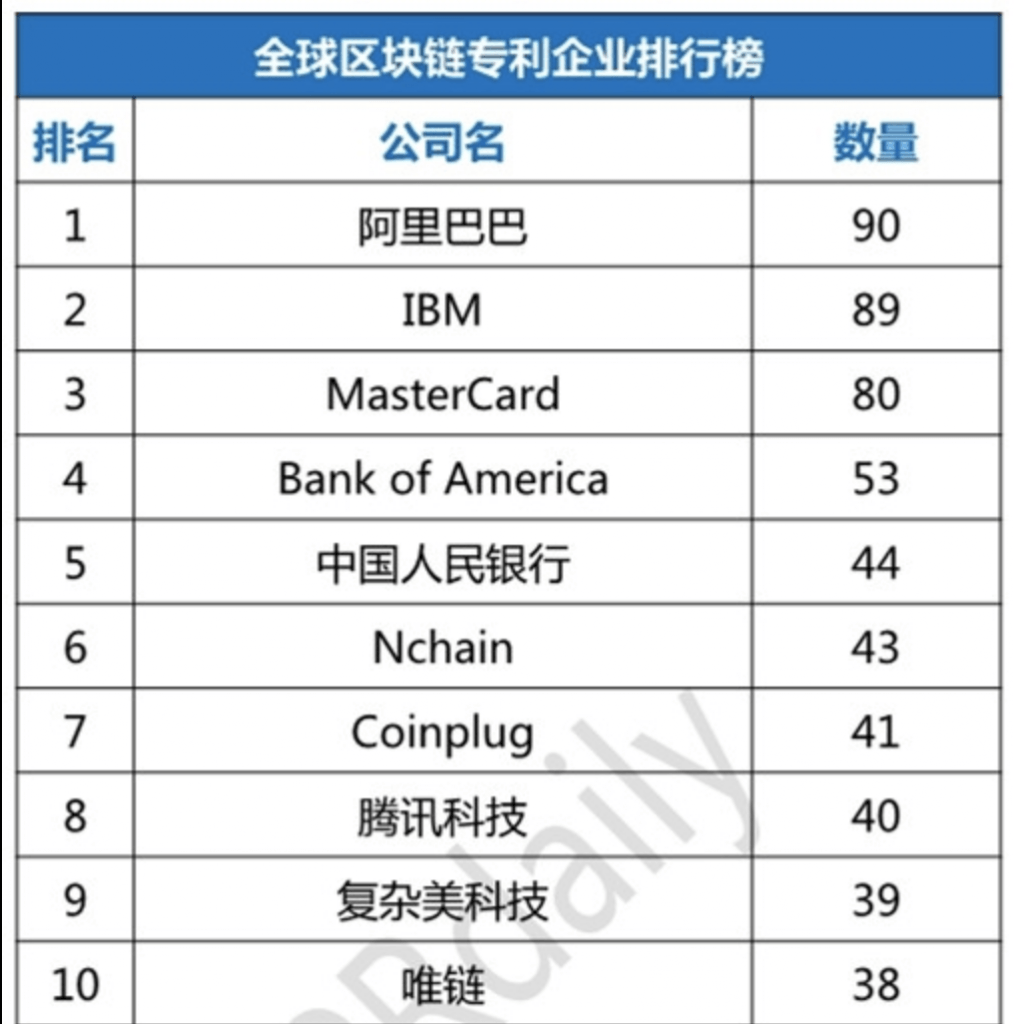 It is not only a victory for Alibaba, but for Chinese fintech in general. Chinese companies occupy more than half of the total Top 100 blockchain patent list. Other blue-chip placements included Tencent at number eight with 40 patents, and Baidu ranking at number 40. Data was compiled using application data from Incopat and Patentics.
Another interesting aspect the data shows is that blockchain technology is not only desired or pursued by a single industry. The diversity of enterprises in the top 10 shows that this kind of technology has broad and far-reaching application. IT, entertainment, banking, retail — the list goes on. What's the reason for the new global clamour to gain IP in blockchain? Many see the tech as coming to a bottleneck, so whoever manages to take the lead in IP will be able to most strongly influence future direction of the technology's development.
Alibaba's Blockchain Patent Strategy
As we understand it, the majority of Alibaba's blockchain patents have come from Ant Financial (formerly Alipay). Together, their motto has been that any blockchain technology that can't be applied to the real world has no value. In that spirit, they have explored how blockchain can be used in areas like food and pharmaceutical tracing, cross-border mobile transactions, e-bills etc. Ant Financial's CEO, Eric Jing, outlined the company's attitude with their "Three Do's and Three Don'ts."
Do – Find solutions to real-world problems that society cares about
Do – Unceasingly pursue Blockchain to overcome tech obstacles
Do – Work with partners to build an open and sustaining environment for Blockchain
Don't – Create "air coins"
Don't – Create means of applying the technology illegally
Don't – Do anything that would compromise user data privacy
The publishing of the list must come as a boon to Chinese enterprises, who can see that their hard work is paying off and now China's companies are among the most competitive in this emerging and exciting sector. It's an important part of China's new image as a nation of innovation and creation. Perhaps it means that the future direction and major applications of blockchain will be decided and developed in China first.