Combining the real world with virtual space would have seemed impossible decades ago. There have been many issues such as data integrity and information security that impeded the development of the technology. However, the 8Hours Foundation, among other companies, showed that it can actually be done.
Through the help of blockchain technology and its innovations, 8Hours made the tokenization of physical assets to create their digital counterparts possible — and enjoyable. In this article, we shall explore how the 8Hours foundation took advantage of revolutionary blockchain technologies like Vechain and NFTs to create this vast gaming ecosystem.
Background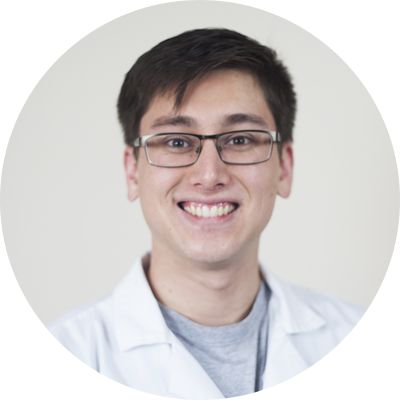 John Dempsey, the founder of the 8Hours Foundation, is a person who has a strong passion for games and collectibles. One of the reasons why he built the platform with his team was to create an opportunity to bring people together by social games.
Recently, they've on-boarded a new advisor, Michael Katz, a titan in the videogame entertainment business.
The purpose of the project is to use blockchain as a platform to encourage people to build their social bonds and keep them intact. Looking at the main goal of the project, it surely explains why they took the name '8Hours.'
What are NFTs?
Before we get to the 8Hours ecosystem, we need to understand non-fungible tokens (NFTs) and the roles they play in the crypto ecosystem.
Also known as nifty, an NFT is a peculiar class of cryptographic token that represents a unique asset. Its main function is to prove ownership of a particular digital asset on the blockchain. However, an NFTs can also be tokenized representations of real-world assets. Unlike the vast majority of cryptocurrencies in the space, NFTs are not fungible, which is what makes each NFT unique.
NFTs have broad use cases ranging from digital items and collectibles to tokenizations of real-world assets like real estate and paintings, etc.
In the west, NFT's are the second-biggest plays, next to DeFI. But in Asia, NFT is actually hotter than DeFi right now, especially in China. This presents an opportunity not only for Asia but for Western countries as well, to land-grab on this exciting new technology.
The 8Hours Platform
8Hours Foundation is focused on bringing communities together through blockchain. Specifically, their main goal is to encourage people to engage in meaningful social interactions for at least eight hours a week.
They have created the 8Hours platform, a blockchain-enabled ecosystem that will provide access to all the services required for them to achieve their goal.
Through the partnership with PlayTable, an innovative board-game console, 8Hours Foundation launched 'Toy Reality.'
Toy Reality is a digital social network where real-life objects can be represented virtually to create a reflection of the world on the blockchain.
With the help of RFID technology and tagging, almost any asset from the real world can be given a virtual counterpart. These digital assets are given features such as ownership tracking or user customization.
Eight Hours Token (EHrT)
The platform is backed by its native utility token — the Eight Hours Token (EHrT). These tokens can either be used as a medium of exchange or for staking. Some other advantages that users can avail to include:
AAC – EHrT can be used to tag real-life objects to their virtual representatives through Authentic Asset Certificates (AAC). These are non-fungible tokens (NFTs) also used by other blockchain projects to tokenize physical assets, like real estate or even paintings. Playtable's games require users to have AACs.
IGC – In-Game Currencies (IGC) can be created by developers using their EHrT. This allows developers to leverage a different game's economy with their own or build a separate community using just the IGCs they could form.
Colored Tokens – AACs contain tokens that can be used to indicate their digital journey, referring to authenticity, in-game achievements, wealth, or progress. Colored Tokens are generated by developers and they can only be the ones to create and deposit them on AACs.
Transactions on 8Hours are more user-accessible when compared with other projects. Through VeChainThor, 8Hours can support a multi-party payment protocol. This means that users do not have to pay with cryptocurrencies for gas fees whenever they are making a transaction.
EHrT can also be used for other purposes, such as the following:
Staking – Different projects developed on top of the platform can be given grants through EHrT.
Support – Providing EHrT on the projects being developed on the platform can help indicate a user's support for it.
Reward – Community members can be given EHrT to recognize their active participation in the network or contribution to its development.
What is VIMworld?
VIMworld is a gaming platform built within the 8Hours ecosystem. It is a collection of Virtually Integrated Metadata (VIM) powered by AACs aimed at creating a virtual community. Through AACs, VIMs can store data and transactional history to indicate the journey of a particular object within the VIMworld.
Here are the steps on how any user can join the VIMworld:
Download VeChainThor – The application is available for both iOS and Android. Through the app, users can monitor their VIMs and access VIMworld.
Install Sync – Even without the mobile app, users can access VIMworld on their browsers through the Sync Browser. It can be downloaded from the plug-ins available on regular browsers.
Purchase EHrT – To create AACs or feed VIMs, users have to own EHrT. These tokens can be bought from the Bitrue Exchange. 
Create VIMs – VIMs, or AACs, enable users to participate in the VIMworld. They can also be deposited with additional EHrT to level them up in a process called 'feeding.' 
Tag real-life objects – Since AACs keep with them the identifiers from RFID codes to create digital representations of physical assets, users have to look for objects they want to tokenize. To tokenize something, users just have to put RFID tags on them. RFID and NFC readers can be conveniently accessed through smartphones, POS systems, and other devices.
Verify authenticity – AACs are not only used to create digital representations for physical assets. They can also be utilized as a reference point for verifying the authenticity of digital assets by way of RFID scans.
Digital recording – Toymakers use EHrT to make a digital record of a particular toy that represents its whole history. If some collectibles still do not have RFID tags while the manufacturer wants to create digital records for them, collectors can easily attach them with some.
Once users are already a part of the VIMworld, they can begin participating in community activities or interact with other VIM owners. Interactions are enabled by games that get people together to perform particular tasks assigned by the games inside the network.
Early access to Vimworld began on August 21.
Why blockchain?
The blockchain has proven capabilities in providing superior digital storage services. These are following attributes of blockchain that enable 8Hours to support its ecosystem:
True Ownership – Since data stored in the blockchain is immutable, proving ownership over a particular collectible or VIM is ensured. No one can alter the information that concerns a user's ownership of a VIM or its physical counterpart.
Interoperability – Through the blockchain, user information that involves their VIMs, or virtual assets, can be moved from game to game. This is because any information stored in the blockchain is accessible to the public.
Trustless – The blockchain is not controlled by any single entity. Which means that anyone, from small to large stakeholders, can participate and create VIMs freely without anyone controlling their activities.
Security – Blockchain's immutability and security also allow users to safely store data concerning their VIMs without the threat of hackers stealing them.
Conclusion
In a time where social interactions are limited, and even discouraged, getting in touch with each other via technology is definitely something we can explore. 8Hours enabled a technological platform where people can gather together virtually and have fun playing games like Vimworld and Playtable.
What is notable about the project is that it harnesses the power of the internet and NFTs to create a social platform that helps people meaningfully bond together without compromising entertainment.
As the gaming industry continues to grow, so will the popularity and development of NFTs. We are still in the early stages of the technology, therefore, this presents a great opportunity for users to become early adopters and reap the rewards later on.