Synchrony is a Solana-based on-chain copy trading and indexing platform.
Trading is a lucrative venture, and seasoned traders know very well that deep pockets aren't enough to be successful in this wealth-generating scheme. Traders are required to be fully equipped with the right knowledge and strategies. This is because there are many complex variables involved in trading, which is why one platform aims to be a hub of reliable trading information. 
Above all, the platform desires to help traders analyze overwhelming trading information through the help of A. I and lead them to profitable trading decisions. 
Background  
The Synchrony Labs team comprises engineers and software architects headed by Andrew Fraser, the company's co-founder and current chief architect/engineer, as well as Andy Keh, the Chief Analytics Engineer who also happens to be the co-founder.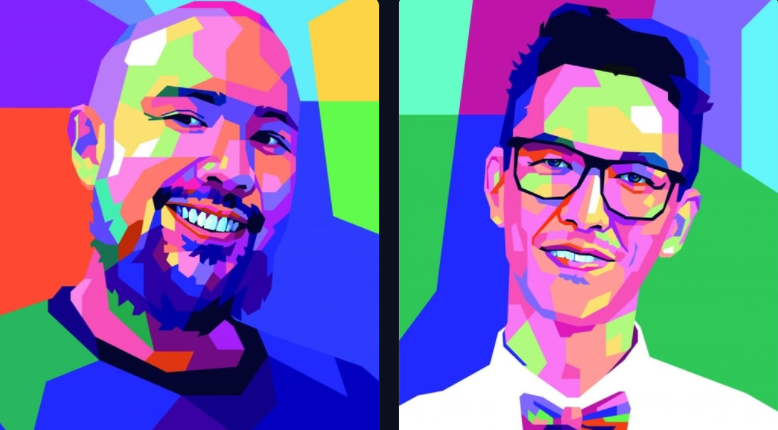 With the team members' in-depth experience in software development, traditional finance, entrepreneurship, and blockchain, they aim to position Synchrony as one of the most innovative platforms in the blockchain industry.
What is Synchrony?
Synchrony is a Solana-based on-chain copy trading and indexing platform that allows users to execute in-depth analysis from other traders' wallets to formulate better trading strategies. 
Copy Trading
On-Chain Copy Trading is an automated form of copy-trading that copies other on-chain transactions that happened on the blockchain. Aside from allowing users to input wallet addresses and copy their entire valid transactions in their copy trade wallet, it can also define restrictions on the users' wallets instead of allowing protocols to define those restrictions.
Synchrony's copy trading capabilities take full advantage of Solana's industry-recognized high throughput and transaction speed.
Platform users can input any wallet or choose a leader-wallet from the Synchrony leaderboard, and the protocol's secured and efficient system will do the rest.
Users' wallet behavior can run based on user-configured parameters, ensuring that the executed copy-trade aligns with the user's risk profile and appetite.
Auto copy trading allows users to have a straightforward copy of the transactions made by a leader wallet. While this may sound convenient, users must know that it has major risks, which include intentionally sabotaging a copier by executing trades meant to fail in the first place.
With this big and costly risk, a copier must first ensure a leader wallet's reliability and trustworthiness to ensure that the danger of sabotage can never happen.
Indices
Synchrony can examine any on-chain instruments from non-fungible tokens (NFTs), liquidity pools, tokens, including yield farms. 
The platform's indices can perform complex strategies with little to no friction. This capability is made possible by algorithmically optimized and programmatically managed single-click solutions.
Index-driven copy trading allows whitelisting of instruments, candidate tokens, and protocols and uses indices to decide if a valid transaction made by a leader wallet can be considered a copy-trade.
Users can also use an index, a combination of indices within Synchrony, and even build their own if they think that it can provide better results.
On-Chain Data Analytics
Synchrony's advanced on-chain analytics can execute macro-level insights on users' on-chain behavior and ecosystem sentiment. Its analytics can also provide users with a clear overall picture of on-chain-related details that users can understand.
On top of these things, Synchrony's analytical engine runs an innovative combination of off-chain and on-chain data.
Managing trades and wallets, including studying analytics and doing thorough research, are indeed overwhelming tasks. But thanks to Synchrony's advanced tools, platform users can seamlessly research and transact with the whole Solana ecosystem straight from one application.
Its analytics and aggregation services offer users comprehensive insights into the on-chain activity of wallets, protocols, tokens, and products, which allows them to adjust their insights from granular to broad level.
Wallet Trust Factor
Wallet Trust Factor (WTF) collects various data points available on-chain and Remote Procedure Call (RPC) providers. It converts them into an organized ranking system that provides users a bird's eye view of a wallet's trustworthiness.
At first glance, the process appears to be oversimplified, but the truth is, complex, fast, and efficient processes of testing and retesting of hypotheses are involved in the background to produce comprehensive data of a wallet's reliability.
Wallet Analytics
Synchrony can lay out information related, but not limited to, performance and history in a very organized manner to enable users to cross-compare other tokens, indexes, and wallets. And all users need to do to access this rich, yet easy-to-digest information is by simply entering a wallet address.
And to help users better infuse their trading or investing strategies with comprehensive information, the platform's wallet analytics serves as a rich source of up-to-date and reliable data that users can trust.
Another goal of Synchrony is to rollout an analytics service on an ecosystem-wide level, which can execute macro-level insight into participants' rich data, which includes sentiments and behaviors.
Aggregation
The platform provides users with all the necessary data of Solana's protocols, which allows them to backtest strategies, manage their portfolios, and compare assets in one place.
The level of analysis depends on the end-user; whether he prefers a broad inspection or diving into details, the platform can efficiently deliver all these outputs.
Synchrony aims for continuous user adoption by making users' ecosystem experience as simple as possible while delivering the comprehensive results that they need.
Customization
The comprehensiveness of data is almost, if not completely, useless if it doesn't meet a user's unique needs. That's why the element of relevance and customization is needed to provide users with satisfying results. 
Synchrony's platform can give detailed outputs and meet users' unique interests and needs, which are relevant aspects to generate truly helpful data. Its goal is to provide users with a single reliable source for all of their decentralized finance (DeFi) needs in Solana, and Synchrony is well equipped to achieve this goal through its advanced aggregation and analytics services. 
Synchrony is well aware that lowering its ecosystem's barriers to allow more people to benefit from its services is crucial to success, but this is not enough. It also recognizes the importance of providing users with comprehensive tools to help them sort and analyze the rich information they can access inside the ecosystem. 
Conclusion
Accuracy, comprehensiveness, flexibility, and reliability are Synchrony's biggest and most important capabilities. The ideal combination of these assets would help traders in their venture and lead them to more informed and profitable decisions.