Rocket Pool is a high-level and trustless staking tool on Ethereum.
With approximately 200 million wallets worldwide holding around $1 trillion worth of cryptocurrency; the blockchain ecosystem is slowly becoming saturated. However, this is good news as the sector continuously grows, a number of highly efficient decentralized solutions are being launched to facilitate the life of users within the blockchain.
Stacking protocol Rocket Pool is among the latest in recent years to have improved the way cryptocurrencies are being handled: Rocket Pool is a new way to stack coins, enabling coin holders to gain more out of their crypto.
Simply put, stacking is a method where multiple transactions are combined into a single transaction. This allows coin holders to send large amounts of cryptocurrency fast and at a low cost.
Background
Introduced in 2016, Rocket pool is a unique staking protocol founded by David Rugendyke, a seasoned senior developer with more than 18 years of commercial experience in the sector.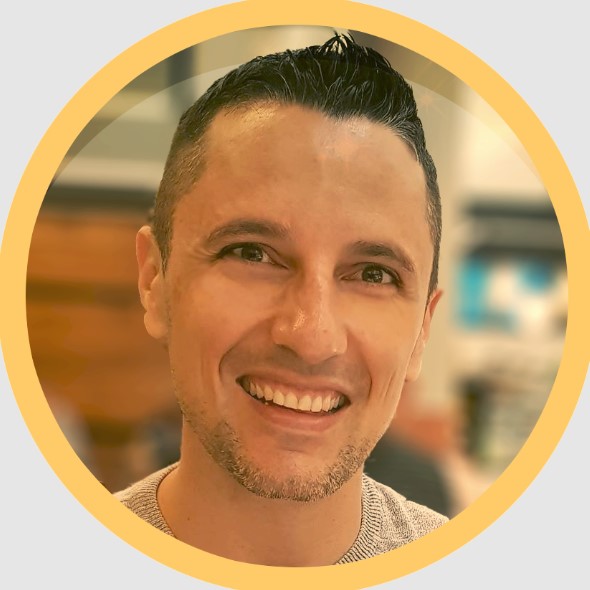 Currently, the platform has numerous key Ethereum infrastructures, projects, and industries within their Oracle DAO (Decentralized autonomous organizations) with the likes of Lighthouse ETH2 Client Team, Consensys Codefi, Staked, and Blockchain Capital. The Oracle DAO is a decentralized network of special nodes in the protocol that operates in a true on-chain DAO made just for Rocket Pool.
The ambitious project was set in motion by an experienced team of blockchain and software developers having an average of 15 years of experience in the blockchain sector and related industries. As of late, the protocol has more than 216,512 Ether staked with around 1.429 node operators.
What is Rocket Pool?
Described as the first of its kind ETH2 Proof of Stake Protocol, Rocket Pool is a high-level and trustless staking tool. The protocol was built to be community owned and consistent with staking in Ethereum 2.0, where it took over 5 successful public betas to cement its place within the Ethereum network.
Rocket Pool's algorithm is constructed to cater to two specific user groups, those that wish to participate in tokenized staking using rETH and those that wish to stake ETH and run a node. In this manner, the Ethereum-backed protocol ensures that its network is not bound to any one party. Additionally, this allows participants to tokenize their staking with as little as 0.01 ETH among other benefits.
Overall, the platform has successfully embodied DeFi and Ethereum's main pillars, which are centralized around " the non-custodial, trustless nature" that enables users' self-sovereignty in the blockchain cluster.
It was crucial to creating "a protocol layer for ETH2 staking…  especially with the vast majority of players either not having the technical skills to run a node, or the financial capacity to own 32 ETH" Rocket Pool developers explained.
Here ETH holders have the option to become an operator while getting paid for it or pay a service provider. Service providers can increase or even maximize clients' returns by being paid to run a node in ETH and RPL. This trustless protocol allows for the efficient running of infrastructure, where Rocket Pool is used to stake ETH in batches of 16 ETH, earning a larger share of returns;
Additionally, Rocket Pool allows ETH staked through Software as a service (SaaS) solutions from supported providers to be allocated and use on the platform, rather than having individual staking solutions for each customer.
rETH is Rocket Pool's staked ETH wrapper, described as " the purest in DeFi". rETH is rooted in Ethereum's methodology allowing for a wide range of use cases; from lending, and markets to run validators more efficiently to composability for productivity.
Key Features
Node Staking
Under Rocket Pool, running a node requires a 16 ETH deposit, where the platform will allocate you 16 ETH from all users who deposit ETH and receive in return rETH. Additionally, the platform also allows users to stake 32 ETH, where the protocol will buy out 16 ETH from all deposits from rETH holders.
When depositing ETH, node operators are required to deposit a minimum amount of RPL to act as collateral on the occasion that a penalty occurs and the user finishes staking with < 16 ETH, the collateral is sold for ETH at auction and the proceeds from this sale are given back to the protocol to compensate for the missing ETH.
Rocket Pool has a commission rate that changes based on supply and demand within the platform. Given the amount of ETH that needs to be staked and the availability of node operators, this commission rate will either go up or down. This then enables Node operators to create validators, where they are assigned ETH to stake for the protocol
The platform's well-defined commission rate allows node operators to earn a considerable percentage of the rewards earned on that 16 ETH assigned by the protocol. So, operators can earn rewards from both their 16 ETH deposit and from commission from the network for staking its ETH.
rETH Tokenised Staking
Depositing ETH to the Rocket Pool enables users to receive rETH in a single transaction. The permissionless process facilitates staking for dApps, exchanges, wallets, and most importantly individuals unfamiliar with the protocol allowing them to stake as little as 0.01 ETH.
The rETH value grows over time and is protected against node slashing and downtime by several built-in insurance mechanisms. Furthermore, rETH holders can use collateral to leverage the wider DeFi landscape while helping to secure the ETH2 network.
Tokenomics
RPL or RPL v2 is Rocket Pool's native token. Present since day one, RPL is an integral and structural part of the protocol. Backed by Ethereum, RPL is a multidimensional asset that serves for providing direct incentives, insurance, and governance within the platform.
The token is currently being priced at USD 23.91, with a trading volume of USD 1,148,674 for 24 hours. Approximately 10,279,742 RPL coins are circulating on the market, with an unknown max supply.
RPL is available to buy on numerous platforms, namely Hoo, BKEX, XT.COM, Hotbit, and
Bvnex and UniSwap.
Additionally, there is a new RPL token on the way, set to be launched very soon and able to be swapped 1:1 with the version of the token currently on the market. The swap will be quite easy and automated; especially for node operators who will be using the token a lot
The new RPL token will be launched with Rocket Pool and will be able to be swapped 1:1 with the current RPL token in circulation. There is no time limit on when this swap can be done.
"If you have current RPL in your node's account, it can be swapped automatically for new RPL when making deposits or staking RPL in the smart node CLI — very easy." David Rugendyke explains
As for RPL holders, the swap process will be done through a web interface, that will be added shortly after the launch of the new coin.
Conclusion
Rocket Pool's unique protocol ensures trust and efficiency in all stacking operations. Users and node operators alike are provided with a tool that not only fits the fast-paced nature of the blockchain but is also dynamic, by allowing lending markets to run validators more efficiently.
The DeFi sector will surely benefit from this exciting piece of technology, that offers a new and secure way to handle cryptocurrencies.