The Gemie Metaverse represents a groundbreaking innovation in the digital entertainment sphere, offering an immersive and interactive platform where fans, celebrities, and various stakeholders can engage and connect.
Through the use of cutting-edge technology and an expansive virtual environment, the Gemie Metaverse is poised to redefine the entertainment experience by fostering unique interactions, creative expression, and dynamic community-building.
Background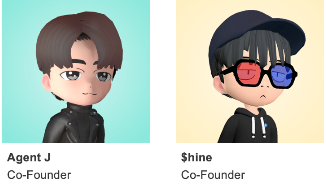 The team behind Gemie consists of dedicated professionals with experience in entertainment, gaming, and communications sectors who possess a thorough understanding of Asian pop culture and the distinct characteristics and requirements of the regional consumer base. United by their passion, they endeavor to establish an exhilarating realm where users can forge connections with their beloved celebrities and fellow fans through captivating virtual experiences.
In February 2022, Gemie completed its most recent fundraising round, amassing $3.8 million from investors and partners such as Shima Capital, Infinity Ventures, NGC Ventures, SL2 Capital, Newman Capital, Soul Capital, among others.
What is Gemie?
Gemie stands out as a metaverse platform and non-fungible token (NFT) marketplace specifically designed for the Asian entertainment sector, with a strong focus on fan engagement. This virtual environment acts as a nexus between stars and their followers, allowing for participation in events and membership in online fan clubs.
Within the Gemie universe, fans have the opportunity to connect with others who share their interests, take part in virtual happenings, and amass utility-based NFTs featuring their favorite celebrities. Furthermore, users can generate NFTs and immersive experiences to garner rewards.
The driving force behind Gemie is the creation of a platform that nurtures authentic and impactful connections between stars, brands, and their supporters. By offering a space for entertainers to broaden their reach and engage with fans across the globe, the platform aims to enable followers to build communities and tailor their experiences while also introducing brands to the world of Web3 through comprehensive design solutions.
What sets Gemie apart from competing metaverse platforms is its position as the premier platform and NFT marketplace dedicated solely to the Asian entertainment landscape and its associated fan culture. With the help of the team's extensive industry know-how, practical NFTs, and a wide array of user-created virtual experiences, the platform seeks to become the ultimate destination for honoring Asian artistic talent.
The Gemie Metaverse
The Gemie Metaverse is a vibrant, interactive virtual universe dedicated to the Asian entertainment industry, where fans can connect with their favorite celebrities, attend events, and engage with like-minded communities. Comprising numerous planets, the central and largest one is the Gemie Planet, which serves as the hub for various activities, shopping for celebrity NFTs, and attending large-scale events. Surrounding the Gemie Planet are smaller planets, each dedicated to individual celebrities.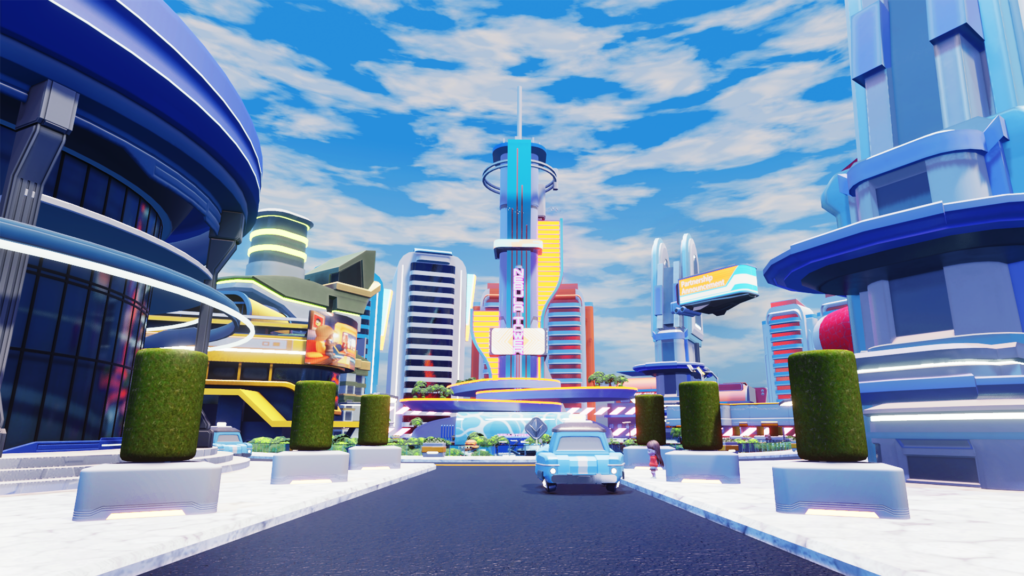 Gemie DAO
Gemie DAO is a decentralized autonomous organization that allows users to participate in the decision-making processes within the Gemie Metaverse. Through submitting and voting on proposals, users can directly influence the development and direction of the platform. The DAO operates on three levels: Gemie Planet DAO, Celebrity Planet DAO, and Fan Planet Committee nominations. This inclusive governance structure empowers the community to shape the metaverse to better suit their desires and preferences.
Celebrity Planet
In the Metaverse, fan clubs that meet specific membership requirements can request the creation of Celebrity Planets dedicated to their favorite stars. Once approved, these planets are activated, allowing fans to build upon them and organize virtual fan activities. As fan clubs grow and engagement increases, the planets can be expanded with new modules and features. Fan club members can create their own NFTs and playable experiences, which can be included on the Celebrity Planets and the Gemie Marketplace. Decision-making for the development of Celebrity Planets is done collectively by fan club members, who can submit and vote on proposals in the Celebrity Planet DAO and elect members to the Celebrity Planet Committee to approve user-generated NFTs and experiences.
Gemie VIP Pass
The Gemie VIP Pass represents a special ticket designed to provide its holders with a range of exclusive advantages and unique experiences within the entertainment and metaverse worlds. With only 1,000 passes available, the Gemie VIP Pass opens up a world of exciting opportunities for those who possess it.
The VIP Pass grants access to a variety of exclusive benefits, including complimentary NFT airdrops, which allow holders to expand their digital collection. In addition, VIP Pass holders may be eligible for whitelist spots for upcoming Gemie NFT releases, ensuring they have the chance to secure limited-edition digital assets.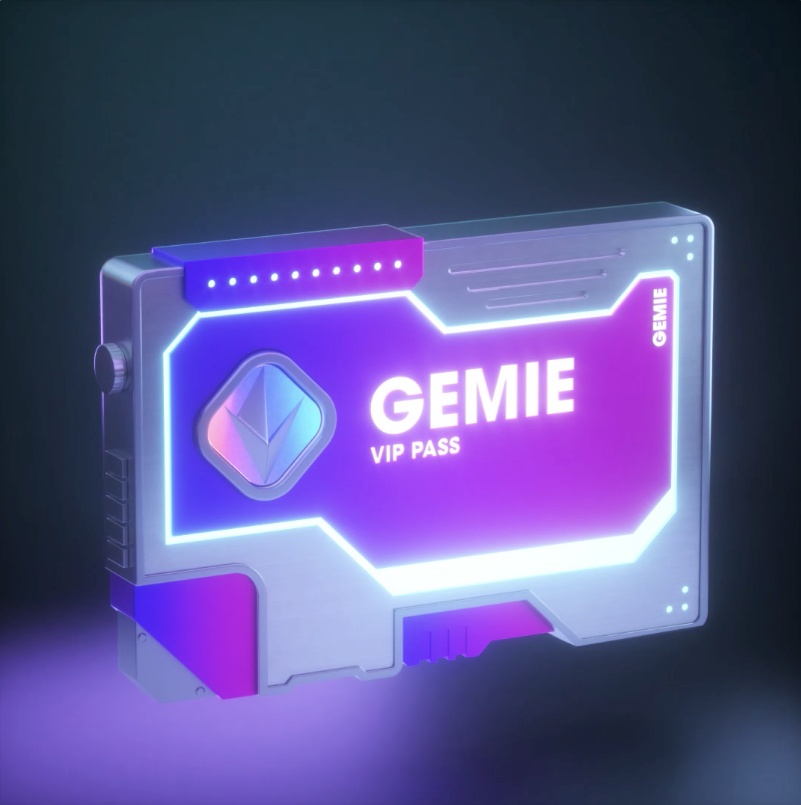 Beyond the realm of NFTs, the Gemie VIP Pass offers a range of perks in the metaverse. Holders can enjoy early access to specific areas, allowing them to explore new content before others. They will also receive periodic distribution of free in-game items and wearables, further enhancing their metaverse experience.
Moreover, the VIP Pass provides a range of additional benefits for its holders, such as the opportunity to win tickets to exclusive metaverse events featuring top K-Pop stars. These events offer a unique and immersive experience, bringing fans closer to their favorite celebrities. VIP Pass holders may also receive signed celebrity merchandise, adding a personal touch to their collection of memorabilia.
While the initial release of the VIP Pass has sold out, those interested in obtaining one can try their luck on the secondary marketplace OpenSea, where previously owned passes may be available for purchase. By offering a multitude of exclusive perks and opportunities, the Gemie VIP Pass aims to elevate the entertainment and metaverse experience for its holders, making it a coveted asset for fans and collectors alike.
Buy Gemie VIP Pass here: https://opensea.io/collection/gemievippass
Celebrity NFTs
Gemie collaborates with celebrities to create and release unique NFT collections, offering both online and offline benefits to fans and collectors. These digital assets come in various forms, including collectibles such as cards, posters, and props, as well as profile pictures (PFPs) and avatar wearables like costumes, accessories, and even facial expressions. In addition, NFTs may feature room upgrades, such as furniture, electronics, decorations, and wallpapers, or exclusive media files like video clips, movie teasers, and behind-the-scenes content.
One of the primary goals of Gemie NFTs is to deliver value and rewards to their holders. These rewards can take multiple forms, such as access to online and offline events, including concerts, movie premieres, after-parties, and fan meetings. NFT holders can also enjoy benefits like discounts and priority ticket sales for events, as well as whitelist access for future NFT drops. Additionally, Gemie NFTs may be tied to physical items, such as movie or music video props, official merchandise, or even physical event tickets.
In early 2023, the platform launched its first celebrity NFT collections, featuring P1Harmony and Cherry Bullet. As an added perk, holders of the Gemie VIP Pass were entitled to receive two free airdropped NFTs – one unique NFT from each group. This further emphasizes the value and exclusivity that Gemie NFTs and VIP Passes offer to fans, creating a dynamic and engaging experience in the world of entertainment and the metaverse.
Conclusion
Gemie Metaverse offers a vibrant and engaging platform where fans can connect with their favorite celebrities and build thriving fan communities. Through the Gemie DAO and Celebrity Planets, users can actively participate in the metaverse's development and create immersive experiences tailored to their interests. The Gemie VIP Pass adds another layer of exclusivity and rewards, providing holders with unique entertainment and metaverse benefits.
Celebrity NFTs play a pivotal role in bridging the gap between fans and their idols, offering various forms of digital assets that unlock online and offline experiences. The NFTs deliver value to their holders by granting access to exclusive events, whitelist privileges, and connections to physical items.