EOS made headlines this week as it was ranked as the top crypto company by the China Electronic Information Industry Department (CCID) and it has hit the news again, as their founder, Dan Larimer, teased a huge announcement in June.

Larimer, who created the cryptocurrency platform BitShares (BTS), co-founded Steem, and is a CTO at Block.one, the company behind EOS, revealed the news on the EOS Telegram group. He said:

"June will be biggest news since EOSIO announcement."

After revealing the news to users on the group, Larmier refused to divulge any more information and left it at that, only clarifying that the announcement will impact EOS and that B1 is coming in June.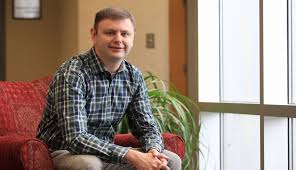 According to Investinblockchain, Larimer took some jabs at both Ethereum (ETH) and Litecoin (LTC) in response to a question comparing the number of developers on EOS to Ethereum, where Ethereum is the clear winner.

In the Telegram group on March 25, Larimer claimed:

"Quality over quantity. ETH has many devs because their solutions are overly complicated by poor initial design […] No amount of Devs can fix what is wrong with ETH unless they pitchfork to something like EOSIO."

One group chat participant mentioned something about Litecoin and EOS, to which Larimer replied:

"The fact that you consider LTC and EOS in the same category shows that you only care about currency use as a token."

So, some cutting words from Larmier there. Are we seeing a new member that could enter the current feud between Ethereum and Tron founders? What do you think the June announcement will consist of? Let us know in the comments.