Clearpool is a decentralized capital markets solution, aiming to revolutionize the use of uncollateralized liquidity.
The growth of the decentralized finance (DeFi) market has shown us the flaws within traditional financing, with the influx of numerous alternative and impressive decentralized ecosystems. In spite of this impressive growth, the traditional credit market is still far more valuable, with an estimate of $100 trillion in total size over DeFi's measly $175 billion as of September 2021. TradFi obviously has been around longer, however, the much-needed improvements and restructuration that DeFi has brought over the years cannot be denied.
Decentralized solutions like Clearpool are built to revolutionize the current credit market and solve the problem of over-collateralization. Clearpool is an impressive solution that minimizes counterparty risks for users by bridging TradFi and DeFi effectively implementing risk management and hedging solutions.
Background
Introduced in 2021, Clearpool is one of blockchain's latest solutions to the over-collateralization problem that plagues the DeFi space. According to Co-Founder and CEO Robert Alcorn, the platform was first conceptualized early this year with his long-time friend and CEO of Hex Trust, Alessio Quaglini.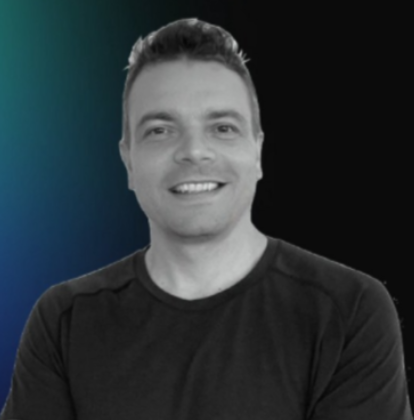 Currently, the platform is composed of 5 integral members with deep expertise within the fields of decentralized and traditional financing.
Alcorn believes that the platform has "the perfect mix of expertise from TradFi, crypto, FinTech, and some fantastic advisors…" They have been working tirelessly for the past 5 years to implement a sure and secured platform like Clearpool.
The Clearpool team is fully committed to building the most efficient "decentralized capital markets ecosystem" to date with the aim of facilitating lending and borrowing operations.
What is Clearpool?
Clearpool is a decentralized capital markets solution that aims to revolutionize the use of uncollateralized liquidity. The financing solution seeks to create a paradigm shift in how major organizations borrow uncollateralized liquidity. Additionally, Clearpool seeks to open up collateral everywhere and eventually eliminate liquidation risks for all participants.
Through its novel technological advancements, the platform introduced several new protocols set to revolutionize the global DeFi Lending architecture. Clearpool gives institutional borrowers and liquidity providers unique access to unsecured liquidity from DeFi, as well as effective solutions for hedging and risk management.
Clearpool's decentralized algorithm has effectively implemented pre-existing solutions within traditional financing and has remodelled them following current trends in DeFi. This, in return, removes the need for intermediaries, hefty costs, and long-time delays during borrow/lending operations.
So far, the platform's continuous renovation of TradFi systems has brought immense benefits to lenders and borrowers, generating tremendous opportunities in the space and enabling the continuous growth of the DeFi space.
Clearpool's single borrower liquidity pools and tokenized credit protocols enable single borrower pools to provide lucrative returns for all liquidity providers within the platform. All this is possible only through a system of tokenized credit, that provides sophisticated risk management solutions.
Furthermore, these protocols will allow lenders to operate with more transparency, by giving them access to credit scores attributed to institutional borrowers, only after a strict KYC process and before being provided with loans at a lower collateralization rate.
Overcollateralization of DeFi
Overcollateralization in the DeFi sector has been a key issue for the Clearpool team. The decentralized platform has successfully set motion series of algorithms to resolve issues within the lending and borrowing space.
However, Clearpool prides itself as more than just a lending and borrowing protocol; the platform is a "decentralized capital markets ecosystem" set to ameliorate debt capital markets through its unique products.
The platform aims to leverage on TradFi and the credit market's attractive value, roaming around $123 trillion in size. Clearpool sees the huge market as the perfect opportunity to target financial institutions, supranational entities, governments, and corporations known for their lending/borrowing habits, offering them ways to manage and lend potential risks.
Clearpool has managed to successfully bridge the gap between DeFi and TradFi. The protocol has been built to thrive within the ever-growing DeFi space. The latter is on pace to eclipse traditional financial systems, with a continuous outpouring of decentralized financial services.
Hex Trust Partnership
Recently, the platform partnered with Hex Trust, a leader in digital assets operations in Asia. Clearpool will benefit from Hex Trust's expertise in the creation of unique and efficient custody solutions, combined with compliance services to equip all lenders with advanced tools allowing them to mitigate counterparty risks.
The dynamic partnership will primarily ensure the full implementation of Clearpools various services, by providing important services to participants, such as KYC, transaction monitoring services, and identity verification tools.
Asia's leading digital asset custodian Hex Trust is fully a licensed, insured, and the leading provider of bank-grade custody for digital assets. Established in Hong Kong in 2018, Hex Trust wants to enable all financial establishments "to seamlessly integrate digital assets into their business operations in a highly secure, scalable and compliant way".
Hex Trust's unique protocol gives all users access to liquidity providers, exchanges, and lending/staking, while empowering platforms such as Clearpool. Overall, Hex Trust attentively provides access to blockchain technology to financial institutions seeking to offer up services in regards to digital assets to their clients.
Hex Trust CEO, Alessio Quaglini believes that "As blockchain becomes the underlying infrastructure for financial instruments, every financial institution will require an enterprise platform to manage their representation on blockchain"
Currently, the platform is registered as a Trust Company under the Hong Kong Trust Ordinance and holds a Trust or Company Service Provider (TCSP) license under the Anti-Money Laundering and Counter-Terrorist Financing Ordinance. Additionally, In Singapore Hex Trust holds a Capital Markets Services (CMS) license from the Monetary Authority of Singapore (MAS) allowing the company to provide custodial services regulated under Singapore's Securities and Futures Act.
Clearpool Assets
CPOOL
CPOOL is the governance token within the Clearpool protocol. Through CPOOL, token holders are able to come to a consensus regarding whitelist borrowers' approval. An ERC-20 token, CPOOL is the engine behind the Clearpool ecosystem.
Whenever an LP provides liquidity to a Clearpool, they will receive cpTokens in return. The tokens account for the exact amount of liquidity supplied. Additionally, the interest rate is accrued and is paid in the currency of the pool whereas LP rewards are paid in CPOOL, Clearpool's governance token.
cpTokens
cpTokens also represents the amount of risk that the lender has taken on by funding the borrower. Overall, the token opens up a world of possibilities for LPs to further trade, manage, and hedge risk.
Similar to bonds in TradFi, the cpTokens will be tradable in a secondary market, where LPs can reduce or eliminate their exposure by trading the risk. New LPs looking to gain exposure to the risk/reward profile of certain borrowers can also buy cpTokens in the secondary market.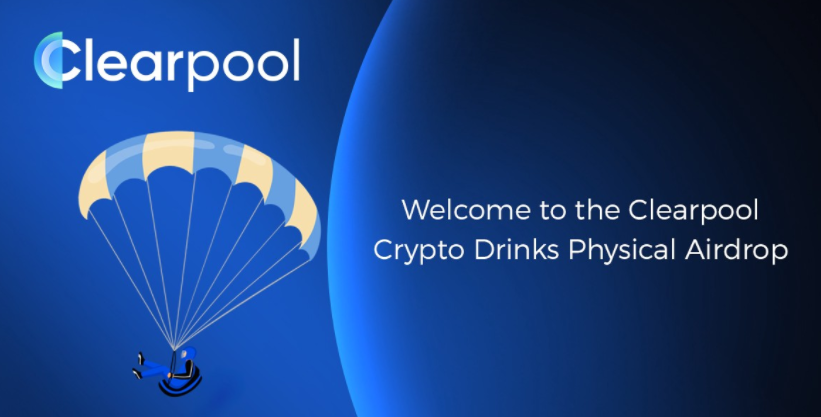 Recently, as part of their partnership with Hex Trust, The decentralized platform physically airdropped approximately $50 to $1,000 in CPOOL tokens for lucky winners in the Hong Kong area.
Conclusion
Clearpool believes in DeFi's capacity to disrupt the current financial system, taking a reasonable bet that the technology can obliterate the problem of overcollaterization. Powered by its governance token CPOOL, the platform exposes all its users to tremendous opportunities and allows all liquidity providers to operate in a safe manner while making attractive returns.
Clearpool's unique implementation of the blockchain has the potential to ameliorate the current financial ecosystem and further push for decentralization in a sector that is fully against it.