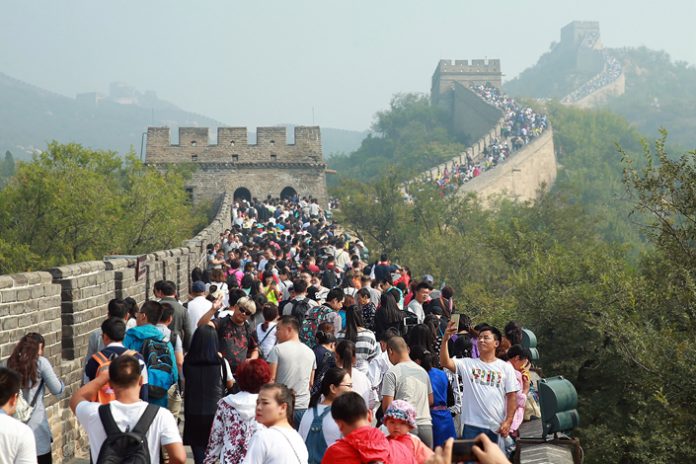 China's digital currency electronic payment (DCEP) could be rolled out for short visit tourists, an expert in the field has told CGTN. 
Xia Le, chief economist for Asia at BBVA Research, and Qu Qiang, BFSU research fellow and assistant director of the International Monetary Institute at the RUC both spoke on the project and its future. 
Qu was the analyst who proposed the DCEP application, saying, "There is another scenario for the use of the digital currency that is for foreigners in China." 
He continued: "For short-term visitors, it's impossible for them to open a bank account. If foreigners are visiting China, they can download the app created by the central bank from their app store, and they don't have to worry about this wallet being hacked."
Using the example of a US citizen, Qu expanded with his example claiming: "They can put U.S. dollars in it, which will automatically be exchanged into Chinese currency in digital form, so they don't need a bank account…When they leave China, they can cancel this electronic wallet and convert the rest of the RMB they didn't spend into U.S. dollars or any other currency their country has. It's simple and easy."
China has a number of foreign tourists every year, attracted by its numerous picturesque destinations and famous historical sites. Reports in 2018 suggested that 141.2 million tourists enter China in 2018. Studies have also said that China will become the most visited country in the world by 2030. This would certainly be a great option for many travellers and is an exciting prospect for its future implementation. 
No date on DCEP launch
However, how soon that will be is now up in the air after the People's Bank of China Governor, Yi Gang told the press last week that "there's no timetable for an official launch" of its central bank digital currency (CBDC).
This is because the bank and its research arm must test "the reliability of theories, stability of the system, usability of its functions, convenience of the process, applicability in different sites as well as the ability to control risks".
Currently, the DCEP is being tested across four cities in China, Shenzhen, Xiong'an, Suzhou and Chengdu. The testing stage is all part of the research and development according to Yi. 
For a full breakdown and regular updates on all things related to China's DCEP, check out our guide here.